Main content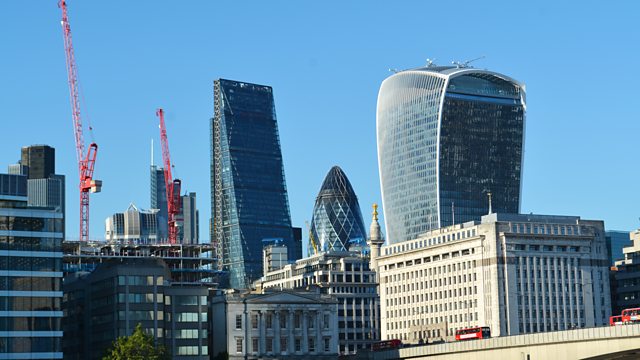 Money Box Live: What Britain Sells
We have left behind the dust, din and steam of our old economy, but what is actually generating income for the UK now? Financial services are not as important as you might think.
Which industries generate the most income for the UK these days? It used to be obvious how we made our money. You could see it, smell it - in the dust, din and steam of the cities. Now it's much less clear. As Brexit negotiations continue, it's more important than ever to understand which engines are driving our economy. Adam Shaw and a panel of guests explore the sectors that are creating wealth for the country now. And surprisingly, financial services are not as dominant as you might think.
Guests:
Darren Morgan, Office for National Statistics
Isabelle Jenkins, Head of Banking at PWC in the UK
Paul O'Donnell, Manufacturing Technologies Association
Dr Victoria Bateman, Economist and economic historian, Cambridge University
Presenter: Adam Shaw
Producer: Sally Abrahams.
Featured in...
A collection of programmes and content reflecting on the UK's departure from the EU.