Main content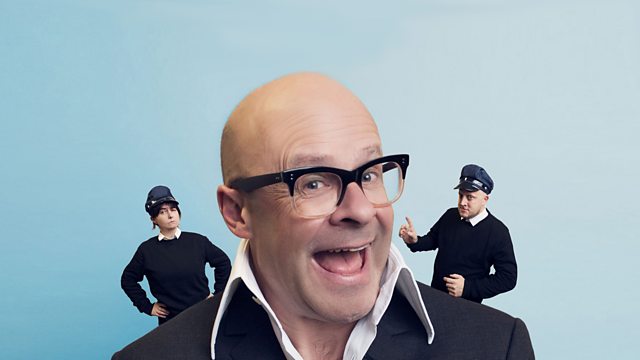 Mistress of Disguise and Method
A new prisoner is brought to The Egg but quickly escapes. Problem is, no-one quite knows what she looks like. And famous movie star Brad De Depprio arrives to research a role.
The Egg, floating on a giant prehistoric egg in the middle of the ocean, is Britain's most remote prison. So three's no better place to send Patsy Potts, one of the nation's most tricky prisoners, who's a master of disguise and has escaped from every other prison they've tried to keep her in. But when Tim arrives on The Egg with Patsy in the helicopter, she's nowhere to be found, and worse, no-one knows what she actually looks like...And in the second episode Harry and the team must welcome and look after famous movie actor Brad De Depprio who is with them to research a role for his new blockbuster. But what are they supposed to do when Brad demands to share a cell with The Egg's most dangerous prisoner...?
Cast:
Harry Hill as Governor Harry
Karen Bartke as Ann
Marek Larwood as Peter
Tanya Moodie as The Minister
Demetri Goritsas as Brad De Depprio
Dan Maier as Tim the Helicopter Pilot
and
Gyles Brandreth as Prisoner Gyles Brandreth
Written by Dan Maier
Produced by Sam Michell
It is a production from BBC Studios.
Credits
| Role | Contributor |
| --- | --- |
| Governor Harry | Harry Hill |
| Ann | Karen Bartke |
| Peter | Marek Larwood |
| The Minister | Tanya Moodie |
| Tim the Helicopter Pilot | Dan Maier |
| Prisoner Gyles Brandreth | Gyles Brandreth |
| Writer | Dan Maier |
| Producer | Sam Michell |