Main content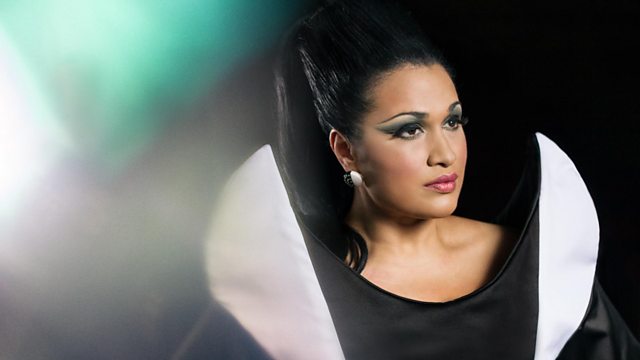 Bishi
Michael Berkeley talks to the singer, DJ and multi-instrumentalist Bishi about the vast range of musical influences in her work including both Eastern and Western classical music.
Singer, multi-instrumentalist, electronic sitar player, performer and DJ, Bishi has performed with everyone from Yoko Ono, Pulp, Goldfrapp, the LSO, and the Kronos Quartet. A glamorous and extravagantly costumed presence on stage, she's influenced by both Eastern and Western classical music as well as electronic dance, glam rock and folk music.
Michael Berkeley talks to her about growing up with the music of her mother, Susmita Bhattacharya, a celebrated Indian classical singer who knew Ravi Shankar. Bishi has her own take on the sitar, which she plays like an electric guitar.
A talented chorister and pianist as a child, she could have chosen a career in Western classical music, but instead has brought it to bear on her own panoramic musical style.
She chooses music from Ravi Shankar's collaboration with Philip Glass, iconic film soundtracks she's used in her work as a DJ, a song she's sung from a Bulgarian choir and pieces from major influences Mica Levi and Meredith Monk.
Producer: Jane Greenwood
A Loftus production for BBC Radio 3.
Six mind-expanding music podcasts to download in 2019
Archive Unlocked: Two Decades of Private Passions