Main content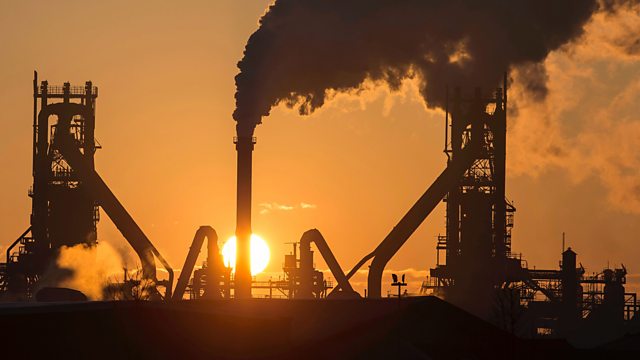 Pension scheme members 'shamelessly bamboozled'
The latest news from the world of personal finance. British Steel pensions, child maintenance evasion, and is it time for another pension option?
This week a report from the Work and Pensions Select Committee says British Steel pension scheme members were targeted by "vulture" financial advisers after Tata was allowed to offload its retirement fund. It found that members were "shamelessly bamboozled" into transferring out of their final salary schemes, and criticises the Pensions Regulator and the FCA. The report also urged the FCA to ban contingent charging where financial advisers receive a fee for transfer advice, calling it "a key driver of poor advice." Guest Martin Bamford Chartered Financial Planner and Managing Director at Informed Choice
Reporter Tony Bonsignore examines the issue of child maintenance and self-employed earnings as a bill on child maintenance evasion progresses towards its second reading. It's seeking to crack down on parents who use their self-employed status to "disguise the means they have available to financially support their non-resident children." Guest: Sumi Rabindrakumar from Gingerbread, the national charity for single parent families.
Royal Mail and the Communication Workers Union (CWU) intend to lobby government to make the necessary changes to introduce what would be the UK's first collective defined contribution (CDC) scheme. It follows Royal Mail's decision to close its defined benefit scheme, which essentially pays out based on years worked and salary earned. How would the CDC scheme work and is there room for another pension option? Hilary Salt, founder of First Actuarial, who advised the CWU on the new scheme and Hugh Nolan, Chair of the Defined Contribution Committee for the Association of Consulting Actuaries, discuss.
Presenter: Paul Lewis
Producer: Charmaine Cozier
Editor: Jim Frank.