Main content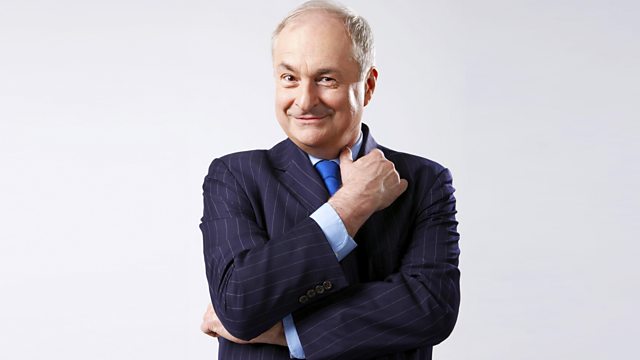 Casablanca
Wartime Warner Brothers capture a moment in history, while a dewy-eyed Ingrid Bergman wins the on-screen heart of Humphrey Bogart (if not the off-screen!).
"Casablanca is a perfect story about American mistrust of the rest of the world, about American isolation, so it was a wonderful fantasy for Americans as they got deeper into the war. "
Film critic - David Thomson.
Oscar night approaches; what will Paul Gambaccini be wearing as he sits back on the sofa to predict the winners and losers?
In the new series of "And The Academy Award Goes To..." he takes time to look back at three of the best - "Casablanca", "Titanic ", and "Argo" - Ben Affleck's drama about the US Embassy Siege.
Would he have predicted "Casablanca" as Best Picture back in 1944? Probably, because even now, 75 years later, this classic film-noir retains every inch of its power, and even seems to reflect on todays' world.
Packaged as a love story, underneath the Bogart and Bergman romance lies a hard hitting political thriller, a war story, a story of sacrifice. Gambaccini takes us deep into the heart of 'Rick's Café Americain' - a meeting place for refugees and exiles, vultures preying on those desperate to escape, and those damaged by war.
"I still my neck out for no-one", claims Rick - Humphrey Bogart - who presides over his bar, immaculate and cynical in white jacket and black bow tie, feigning indifference to the war tearing Europe apart, reflecting the "America First" attitude of non-intervention which dominated popular thinking in the USA, right up until the attack on Pearl Harbour. It was a remarkable piece of good timing that the original play, "Everyone Comes to Ricks", landed in the post room at Warner Brothers, just days after.
From that day on, Hollywood saw its role as helping to turn the tide of opinion, and "Casablanca" was immediately recognised as the perfect vehicle to influence public opinion to move towards supporting the war effort.
Paul talks to film-noir expert Alan K Rode, author of the very first biography about Casablanca's under recognised director, "Michael Curtiz - A Life in Pictures". Like many of the cast members he too was a refugee, going on to direct many great studio movies, including "Angels With Dirty Faces", "Robin Hood" and "White Christmas".
Noah Isenberg discusses his book "We'll Always Have Casablanca", re-examining the original drama on which the film was based, and the team of seven writers who helped create one of the finest scripts in Hollywood history. While Historian Nick Rankin notes the perfect timing of the films inception and release as the war progressed.
Paul is also joined by regular contributors Larushka Ivan Zadeh and David Thomson.
Producer: Sara Jane Hall.