Main content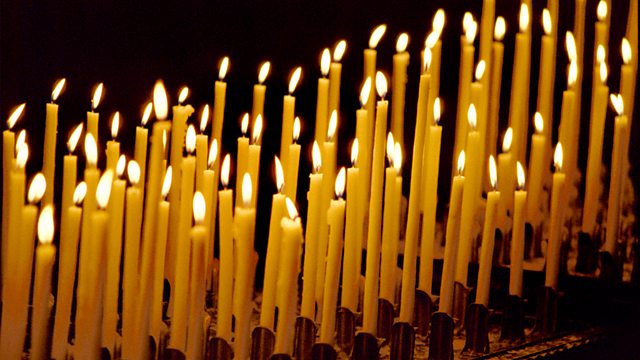 06/02/2018
A spiritual comment and prayer to begin the day with Alison Murdoch, a Tibetan Buddhist writer and former director of Jamyang Buddhist Centre in London.
Last on
The gift economy
Good Morning
"Did you have a nice Christmas?" someone asked me the other day. "Did you get what you wanted?" This had me thinking. I was lucky enough to receive some lovely presents, but many of them have already been read, eaten, drunk or dissolved in a warm bath. So perhaps the more interesting and long lasting question might be: "did I give what I wanted?
I recently met with an inspiring man called Lawrence who has a wonderful story to tell about giving and receiving. Some years ago he found himself in a bad way – out of work, depressed, unfit and overweight. Many people gave him advice, but one friend gave him something more: the money to buy a second-hand bicycle. It was a gift that changed his life. As Lawrence started cycling, gradually his mental and physical health began to improve. This inspired him to get a job in a cycle shop and learn how to repair bikes himself. He is now Director and Head Mechanic of his own bicycle non profit which operates out of a reclaimed shipping container in London's Olympic Park. What's even more inspiring is that he's doing all this as part of the gift economy, where services and goods are given freely without any explicit agreement for payment or trade in return. Lawrence's latest project is to rebuild discarded bicycles as gifts for Syrian refugees in the local neighbourhood.
The person who gave Lawrence that bicycle couldn't have imagined that their act of generosity would now be helping refugee families rebuild their lives. Similarly, we can only guess at how some of the gifts that we've given over the years continue to ripple outwards. Let's pray that we can all learn to give gifts that will make the world a better place.
Broadcast