Main content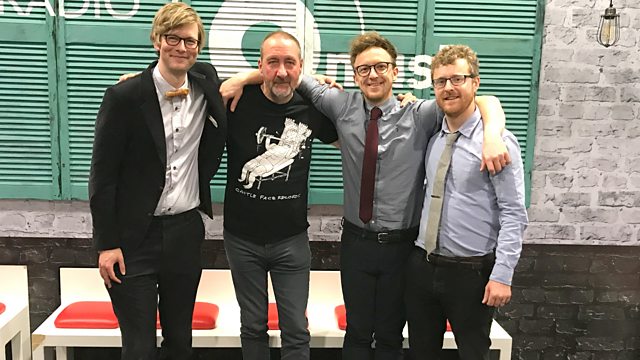 Public Service Broadcasting
BBC Music's Biggest Weekend contributors Public Service Broadcasting are in session, providing a taste of what to expect in Belfast.
BBC Music's Biggest Weekend contributors - Public Service Broadcasting in session tonight. Giving you a taste of what you can expect in Belfast.
People Will Always Need Coal is the latest single from top 5 album Every Valley. The song offers a window into the world of Welsh mining in its heyday. The album recorded in former industrial town of Ebbw Vale and chronicling the rise and fall of the Welsh mining industry, features collaborations with Tracy-anne Campbell of Camera Obscura, James Dean Bradfield, Haiku Salut and Lisa Jên Brown of 9Bach, as well as the Beaufort Male Choir.
Marc's been a huge supporter of the band over the years and it's great to get them back in when they're at the top of their game.