Main content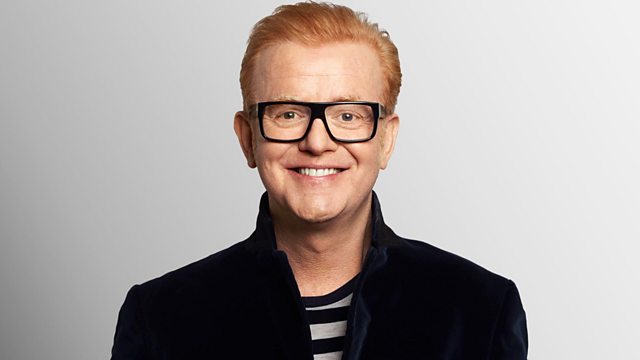 Michael Bolton, Billie Piper, Pete Tong and Anne-Marie
Michael Bolton on his tour Time, Love and Tenderness. Billie Piper on her role in BBC Two's Collateral. Pete Tong brings us Heritage Orchestra news and Anne-Marie plays live.
Chris rolls out the red carpet for another fun filled Friday show with superstar guests. Billie Piper chats about starring in BBC Two's thriller Collateral, plus she reveals some news about her film directorial debut. Pete Tong tells us about how his epic collaboration with the Heritage Orchestra come about and Michael Bolton talks about his first ever gig and his latest Time, Love and Tenderness tour. Fresh from the Brits, Anne-Marie plays four songs live in the studio including her brand new single Friends and a cover mash-up of Stayin' Alive/Killing Me Softly.
Clips

Pause for Thought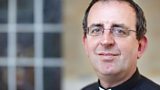 From the Reverend Richard Coles:
On a freezing morning I bumped into the postman, who looked like he was going snowboarding rather than delivering letters. Wrap around shades, a beenie, a hoodie - it was only the Royal Mail insignia on his wind cheater and his unseasonal choice of shorts that set him apart from the airborne millennials of Pyeongchang.

"Shorts?," I asked, shivering, "aren't they a little breezy for a morning like this?" He said it didn't bother him, and off he went at a cracking pace, to keep the chill at bay - but it still looked a bit …Pete Tong.

And then I was walking up the hill to the Vicarage dressed for the funeral I'd just taken, in a cassock and a cloak and a hat. A van went past and a man leaned out and shouted, "Oi, Dumbledore!"

I suppose what we wear for work can send unintended messages. A teacher wearing a gun holster, for example, wouldn't make me feel comfortably in the classroom. But I digress.

We've been arguing about what we wear in the Church of England recently and have relaxed our rules, which mean those, who want to, can take services without having to wear traditional robes (which they haven't worn for years anyway). The problem, they say, is that it is difficult to relate to someone dressed like a wizard from Hogwarts.

I'm not so sure. I like dressing up - there's a surprise - partly because I like the idea of the church being something that's both part of our everyday world AND at the same time set apart from it. If its representatives look like lecturers, or HR managers, or paralegals, how do we convey that we belong not only here but to the hereafter also?
And I don't think I've ever found dressing like a wizard has put off anyone who wants to talk to me. Quite the opposite: like the doctor's white coat or the barrister's gown, the cassock can elicit more, not less, from the person you are speaking to. Unless you're on the train. Want four seats to yourself? Wear a dog collar.