Main content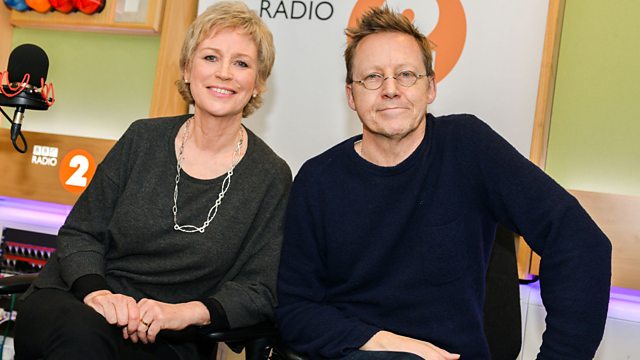 Sally Magnusson, New Dad cinema Confession, Fern Britton
Author Sally Magnusson joins Simon for the Radio 2 Book Club to discuss her new novel, The Sealwoman's Gift. Plus Fern Britton chats about Quick Reads.
Simon welcomes author Sally Magnusson to the Radio 2 Book Club to discuss her new novel, The Sealwoman's Gift. We'll also hear what our listener reviewers thought of the book.
The Sealwoman's Gift is about the eternal power of storytelling to help us survive. In 1627 Barbary pirates raided the coast of Iceland and abducted some 400 of its people, including 250 from a tiny island off the mainland. Among the captives sold into slavery in Algiers were the island pastor, his wife and their three children. Although the raid itself is well documented, little is known about what happened to the women and children afterwards. It was a time when women everywhere were largely silent.
In this reimagining, Sally Magnusson gives a voice to Asta, the pastor's wife. Enslaved in an alien Arab culture Asta meets the loss of both her freedom and her children with the one thing she has brought from home: the stories in her head. Steeped in the sagas and folk tales of her northern homeland, she finds herself experiencing not just the separations and agonies of captivity, but the reassessments that come in any age when intelligent eyes are opened to other lives, other cultures and other kinds of loving.
We'll also unleash a brand new Confession and play some of your Oldie suggestions. Plus, Matt Williams will have the latest sport and Bobbie Pryor will keep us up-to-date with the travel.
Last on

Click here to read Chapter 1 of today's Book Club choice.
Broadcast