Main content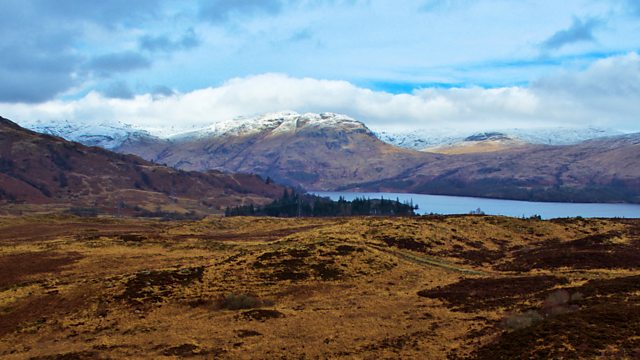 Series celebrating the British winter. Jules meets his sailing hero Ben Ainslie to learn about his efforts in clearing the oceans of plastic.
Welly Health Warning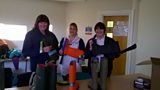 Margherita Taylor is in the Peak District to discover why wellies are putting the boot in for our feet in winter. Every week at a market in Bakewell, there's a queue of farmers looking for respite at the weekly pop-up clinic. From hammer toe to fungal infections, these men and women of the soil are in trouble. But there's a lesson for us all. -  wellies might keep the moisture out but they also keep it in. And therein lies the rub. All is not lost as Margherita finds out what wellies are best for which activity, be it a winter walk or making a splash at festivals.
Seabins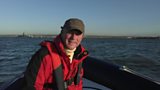 Jules Hudson meets his sailing hero, Sir Ben Ainslie. The Olympic legend is taking on ocean plastics in the wake of bleak predictions that suggest that all too soon there could be more of the stuff in our seas than there will be fish. In a bid to be at the helm of the most sustainable sports team in the world, Sir Ben's starting  his crusade at his training pontoon in Portsmouth  …with a bin. It might not look much but this sea bin is gobbling up plastics faster than anyone had expected. Designed by two Australian surfers, it could herald a revolution that could save our oceans and our marine wildlife.
From trainers to compost, Jules also finds out how this plastic can be recycled and picks up a few tips on how changing our shopping habits could make a world of difference.
Remote Shepherdess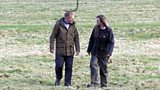 Adam Henson is at the beautiful Belsay Hall to meet with local shepherdess, Ashley Stamper. With her two working dogs, and little pup Mo, Ashley tends the sheep here on the flat grassland when she isn't out on the rugged Otterburn Ranges. Ashley also takes Adam to the local church to find out how Shepherds and their dogs would have spent Christmas day in years gone by, and as the carol says, they finish the day by fire light, watching their flock by night.
Soul Surfers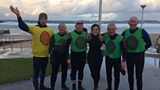 Keeley Donovan is also on the coast but she's not staying landside. Instead she's getting into her wetsuit to join the Bravehearts – a posse of pensioners who brave the winter waves off the coast of Northern Ireland. As well as a bracing work-out, Keeley discovers how surfing also benefits the soul. These men carry the scars of growing up in one of the most deprived areas of Belfast in the Seventies. Surfing is soothing troubled waters.
Rats!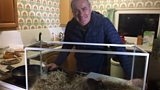 Paul Martin comes face to face with his arch-enemy – the super-rat. The critters are burrowing under his hen and duck houses on his Wiltshire smallholding and he wants to know how best to do battle with them without harming any of his animals or visiting wildlife.
Rats breed at a terrifying rate and, worse still, they are becoming resistant to pesticides. At Reading University, Paul discovers how DNA samples from rats' tails are charting the invasion of the super rats.  And there's nothing they like better than lodging in our warm winter homes where they raid the larder, chew through wires and spread disease.
So what's the best way to combat them and how can you stop these neighbours from hell taking up residence in the first place? The answers lie at a secret location somewhere in the South of England . But first, Paul has to confront three hundred rats ….
Click here to find out more about the critters that might be hiding in your home
Credits
| Role | Contributor |
| --- | --- |
| Presenter | Jules Hudson |
| Presenter | Margherita Taylor |
| Presenter | Adam Henson |
| Presenter | Keeley Donovan |
| Presenter | Paul Martin |
| Series Producer | Jane Lomas |
| Executive Producer | William Lyons |