Main content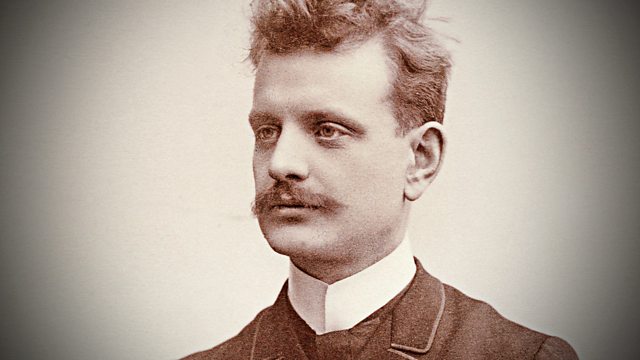 From Happiness to Despair
Donald Macleod explores Sibelius's rise to prominence with his first big success Kullervo, countered shortly afterwards by both financial and marital problems.
Donald Macleod delves into the life and work of the man who is almost universally recognised as Finland's greatest ever composer - Jean Sibelius. Sibelius's music went a long way towards establishing a sense of national musical identity in Finland - a tradition that has flourished there ever since. Sibelius felt a strong connection with his homeland and the nature which flourished there, and the nationalist flavour of his works was highly appealing to a Finnish audience at a time when Finland was fighting for independence from Russia. In today's episode, Donald explores Sibelius's rise to prominence with his first big success, Kullervo, the Lemminkainen Suite and his First Symphony; and the problems - both financial and marital - which followed as a result of Sibelius's heavy drinking.
Kullervo's Death (Kullervo)
Karita Mattila (soprano)
Jorma Hynninen (baritone)
Laulun Ystävät Male Choir
Gothenburg Symphony Orchestra
Neeme Järvi (conductor)
Impromptu in B minor, Op 5 No 5
Leif Ove Andsnes (piano)
The Swan of Tuonela (Lemminkainen Suite)
Helsinki Philharmonic Orchestra
Leif Segerstam (conductor)
Symphony No 1 (Finale)
Minnesota Orchestra
Osmo Vanska (conductor)
Malinconia
Steven Isserlis (cello)
Olli Mustonen (piano)
Producer: Sam Phillips.