Main content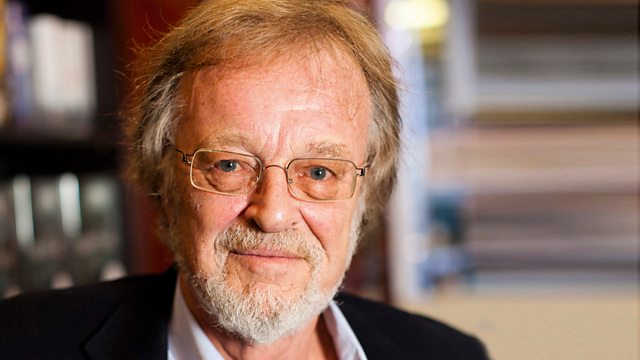 Bernard Cornwell
Michael Berkeley talks to Bernard Cornwell, author of 'The Last Kingdom' and the Sharpe novels, who chooses a selection of music including Faure and Mozart.
Bernard Cornwell is now one of the world's most popular writers of historical fiction. He's famous for his Sharpe series, about a British soldier during the Napoleonic wars, and for his Last Kingdom books, set in 9th-century Britain. Both have become successful television adaptations, with a third season of The Last Kingdom being filmed for Netflix at the moment. The numbers are pretty staggering: 57 books published, worldwide sales of 35 million.
But Bernard Cornwell owes his existence as a writer to a very happy accident. It was 1978, he was in an office in Edinburgh, the lift doors opened, and out stepped a blonde. In his own words, he "fell disastrously in love". But Judy, the woman who stepped out of the lift, was American, and, when he moved to America to live with her, he couldn't get a green card. Unemployed, he decided to write a novel. And so the Sharpe series was born.
In Private Passions, Bernard Cornwell reveals his extraordinary childhood among a religious sect called the "Peculiar People". He was adopted, and he tells the story of his search for his birth parents. When he found his mother, her shelves were full of his books. The music he loves now is very much influenced by his lifelong rebellion against this ascetic religious upbringing: he loves Requiems and Catholic liturgical settings. Music choices include Faure's Requiem, Mozart's Requiem, Allegri's Miserere, and songs from Shakespeare.
Produced by Elizabeth Burke
A Loftus production for BBC Radio 3.
Six mind-expanding music podcasts to download in 2019
Archive Unlocked: Two Decades of Private Passions