Main content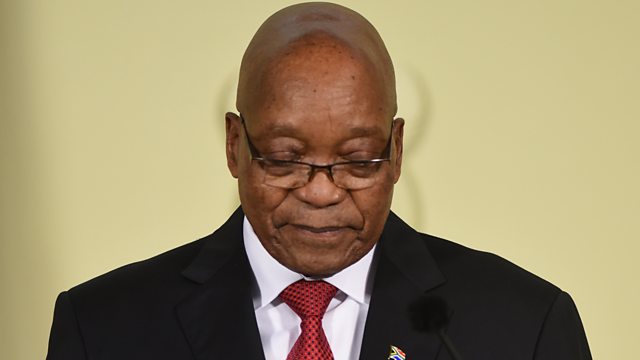 South Africa's president Zuma resigns
In-depth reporting and analysis from a global perspective. Jacob Zuma has resigned ahead of a planned vote of no confidence.
We have reaction from the ANC and from the opposition Democratic Alliance.
The power-sharing talks in Northern Ireland have broken down - with the Democratic Unionists saying there's no chance of restoring devolved government. We hear from a DUP politician.
We remember Morgan Tsvangirai, the long standing opposition leader in Zimbabwe and opponent of president Mugabe who has died of cancer.
And why are so many councils in financial trouble?
(Picture: President Jacob Zuma making his resignation speech Credit: Reuters).
Last on
Broadcast

Podcast
In depth reporting, intelligent analysis and major breaking news from a global perspective