Main content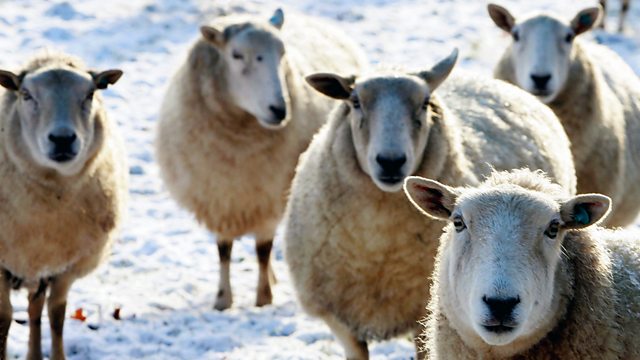 Promoting tree planting, the National Forest, Rural reverend, Soya
As the programme considers UK tree-planting targets and current projects to boost numbers, just what is the right way to give British forestry a boost?
All this week Farming Today is exploring the future for woodlands and forests in the UK. Twenty-five years ago, a patch of reclaimed colliery land in North West Leicestershire became the site of an ambitious tree-planting project that aimed to transform two-hundred square miles of countryside into a new forest. Today, millions of trees have been planted - many of them on land that was once used for farming livestock or crops. Ben Jackson has been speaking to Paul and Ed Milner, from Upper Park Farm.
Meanwhile Anna Hill speaks to Austin Brady from The Woodland Trust about how far tree-planting has come, in the past quarter of a century. Today, woodland covers 3.17 million hectares in the UK - around 13% of the total land area - and the 2017 Conservative manifesto pledged to plant 11 million trees over the next five years, with an additional one million in towns and cities. So just how is that plan progressing?
The Church of Scotland has recently appointed its first ever dedicated "farming minister", to help support people living in rural communities and working in agriculture. Reverend Chris Blackshaw visits farms across Ayrshire, to provide support and counselling to farming families facing tough times. No mean feat - as Nancy Nicolson discovered, when she met up with him at Ayr Market.
Each year, the UK imports millions of tonnes of soya - as beans, meal and flour - from countries all over the world. Most of it goes into animal feed. But with the growing demand for tofu and soya 'milk', farmers are now looking at soya as a new opportunity, here in the UK. Only five thousand tonnes of soya beans were produced in the UK last year.
A tofu and soya-milk-drink maker in Norwich has just become the first manufacturer and retailer to source all the soya beans they use, not just from the UK, but from 'just down the road'. Anna Hill went to visit farmer Richard Cole at Tivetshall St Mary, who grew the beans for the tofu shop - as well as chatting to Steve Lepper from Tofurei in Norwich.
Eight things we've learned from 80 years of Farming Today