Main content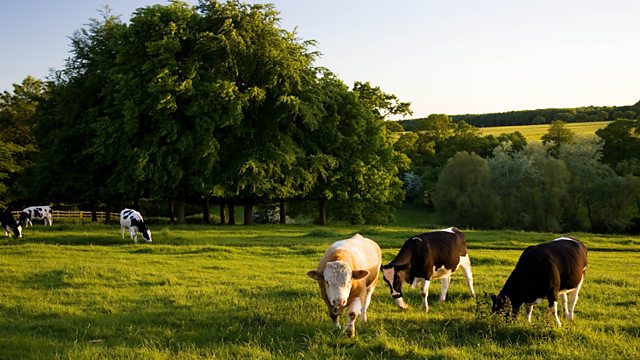 Trade outside the EU, Scottish forestry, global farming
How will current UK trade deals with countries outside the European Union change after Brexit, and what will that mean for British producers growing food in other countries?
The UK's trade deals with countries outside the EU are significant; according to latest statistics from Defra, overseas food and drink exports account for £22 billion pounds a year.
A Trade Bill is currently working its way through the parliamentary system, that aims to let the UK to keep the current global trade agreements it has as a member of the European Union after Brexit. However that stance has come in for criticism from the International Chamber of Commerce. Anna Hill speaks to Chris Southworth, the organisation's Secretary General, to find out how the UK can compete with other countries, including the EU, on world markets. She also hears from Julian Marks, managing director of Sussex-based firm Barfoots - which grows vegetables in the UK and abroad - about how they're preparing for international trade post-Brexit.
Forestry is a mainstay of the Scottish economy: it's currently worth a billion pounds a year and supports around 25,000 jobs.
Thinning woodland is an integral part of forestry, and demand for the timber is currently very strong: the UK produces only about 40% of the wood it needs and imports the rest, so prices are high.
But it's not just sawmills that are after that timber: the move towards biomass energy - the burning of wood for heat and power - is putting pressure on more established markets such as the chipboard industry. Moira Hickey has been to Darnaway Estate to meet Ben Clinch, woodlands manager for Moray Estates.
A new programme called The Global Farm kicks off on Radio 4 this morning, with Charlotte Smith looking at the extraordinary web of food chains around the world, that keeps us supplied with more or less whatever we want to eat, whenever we want it. How do they work, who makes money - and do we want them to be this complicated? Find out here at 11am, or later on via the BBC iPlayer.
Presented by Anna Hill; produced by Lucy Taylor.