Main content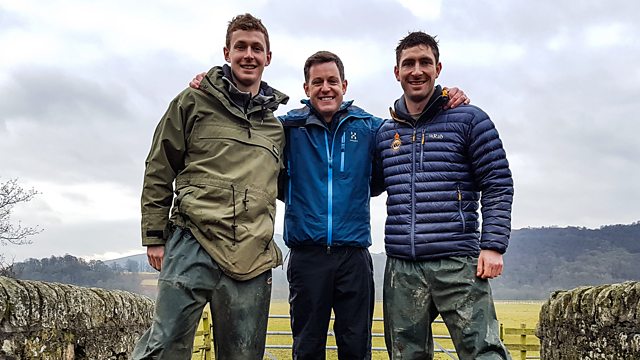 Perth and Kinross
Matt Baker visits a farm in Crieff to meet two brothers from a family famous in the sport of curling, discovering how Olympic training fits around farming.
There can't be many farms in Britain run by a family of sporting legends, but Matt Baker's on a sheep farm in Crieff to meet two brothers who were pretty much born to curl! The Muirhead family name is one of the most famous in the global game of curling. Their dad Gordon was a world champion and, with a string of Olympic accolades, their sister Eve is perhaps Scotland's most prestigious curler. Matt meets brothers Thomas and Glen Muirhead as they get ready for lambing on the family farm. But their minds are fixed on getting a very different type of delivery right... as part of Britain's curling team in 2018's Winter Olympics. We hear about the sporting dynasty and how Olympic training fits around farming, and we learn about the family dynamic between the brothers both on the rink and in the fields.
In another nod to traditional Scottish sports, Charlotte Smith heads into the forest of the Drummond Estate on a hunt for the perfect tree for caber tossing in the upcoming Highland Games. The programme uses some great archive from the 1930s and 40s to illustrate how so many traditional Scottish games use items from the land, such as stone, rope and wood. The caber is usually a Scottish larch, and it has to be bigger and better than the previous year's. We follow the tree's journey as it gets felled, carved and polished ready for this year's game. Finally, in the grounds of the Drummond Estate, Charlotte gets a one-on-one coaching session - albeit with a much smaller practice caber!
Adam Henson is on a farm in Trewithick, Cornwall, where the mild climate has given one farm a huge helping hand. Steve and Ryan Johnson only started sheep farming a few years ago, but now they're rearing hundreds and lambing all year round. The milder climate means a longer growing season for grass, meaning a longer growing season for lambs. They've already lambed their Dorsets and their Lleyns. Adam helps out as they scan and get the maternity shed ready for their final lambers - their Highlanders.
Charlotte Smith heads from the forest to the southern shores of Loch Tay. Here, behind the doors of an unassuming old schoolhouse, a 'Willy Wonka of the wilderness' creates magical tastes of the surrounding scenery. Charlotte Flowers came here 18 years ago. So inspired by her surroundings, Charlotte not only wanted to work in it - but with it. She started nibbling her way around the landscape, using it as her larder to make chocolates with natural flavours found on her doorstep. Charlotte (Smith) gets a flavour of the area while rowing out over the Loch and eating a few samples. There are flavours of the forest in the Scots pine choc, juniper from the hills that overlook the loch and wild mint from the borders. Can she taste the view with every chew?
Tom Heap is also in the Highlands of Scotland to find out why some people cull mountain hares and why others want the practice banned.
Born to Curl!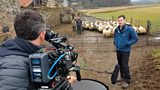 Scotland's love affair with Curling is thought to go as far back as the 16th century and throughout its history the sport has been popular with the farming community. Matt Baker is in Perthshire to meet a pair of farming brothers who are hoping to bring home the gold at this year's Winter Olympics in Pyeongchang. Tom and Glen Muirhead are passionate curlers who recently started their own businesses on their farm in Crieff. They come from a long line of curling stock so the pressure is on to rank high at the games. Matt will find out how the brothers find time for their farm and their rigorous training schedule. 
Mountain Hares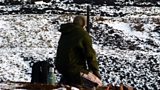 The animal welfare charity, One Kind, has called on the Scottish government to ban the culling of mountain hares. Gamekeepers cull these animals when they think the numbers are too high, they say the hares eat too much vegetation and carry ticks that can be fatal to grouse, but welfare campaigners say it is cruel, unnecessary and even dangerous as no one knows how many hares there actually are. Tom investigates the new science that aims to tell people exactly how many hares there are and whether this species is in danger or not. It will all feed into the Scottish government's final decision.
Tossing the Caber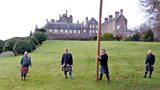 Caber tossing, the throwing of a tapered tree trunk, has been an important part of the highland games for as long as anyone can remember. Many Scottish sports have their origins in the land and nature and with miles of green hilly forest Perthshire's title of 'Big Tree Country' is certainly well earned. Charlotte Smith is on the Drummond estate to meet the organisers of the Crieff Highland Gathering and to choose a tree for a new caber. After receiving training from champion tosser, David Colthart, she takes him on head to head but Who will emerge victorious? 
Rural Vets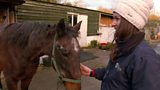 Countryfile is out with the rural vets again this week. This time we meet 30 year old Morrow, the horse who cannot get up and a cow who is struggling to give birth. Once again the vets are on hand to help at all hours throughout the day and night, with no idea what emergency is coming next.     
Cornish Lamb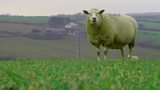 Adam's in Cornwall this week meeting Ryan Came-Johnson and Steve Penberthy, neither of these two have farming backgrounds, in fact they only started a few years ago. But thanks to the mild Cornish climate, lambing is already well underway and because the grass grows pretty much all year round here, their first lambs should be ready for market by February. That's long before many farmers have even started lambing!
Wild Chocolate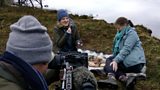 Nestled between Munros lies loch Tay, Perthshire's largest loch. For chocolate maker Charlotte Flower the banks of this place are perfect for finding the natural ingredients used to produce seasonal and local flavours for her chocolates. Charlotte put her roots down here 18 years ago and used her passion of foraging and chocolate to start her own artisan chocolate business. Charlotte Smith drops in for a taste test and to learn a bit more about what flavours can be found this time of year. Now schooled in her wild ingredients Charlotte heads to the kitchen to try her hand at making the sweet treats herself. 
Meet the Curlers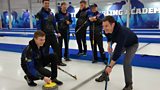 The opening of the National Curling Academy in August last year meant Britain's Olympic  curlers finally had a dedicated rink with state of the art facilities to train. Here Matt meets the entire Men's team, including another set of farming brothers! Kyle Smith and his brother Cammy are just as keen as the Muirheads to bring home the gold. Their combined efforts will hopefully see Matt improve his brushing technique and perfect his delivery, but as Matt slides down the ice he finds curling isn't as easy as it looks. 
Credits
| Role | Contributor |
| --- | --- |
| Presenter | Matt Baker |
| Presenter | Charlotte Smith |
| Presenter | Adam Henson |
| Presenter | Tom Heap |
| Executive Producer | William Lyons |
| Series Producer | Joanna Brame |