Main content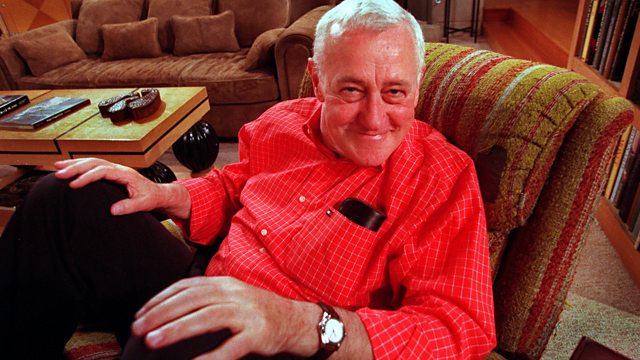 John Mahoney, Hannah Hauxwell, Professor Kenneth Richard Seddon OBE, Sir John Cotterell, Naomi Parker Fraley
Julian Worricker on actor John Mahoney, farmer Hannah Hauxwell, chemist Ken Seddon, fundraiser Sir John Cotterell and feminist icon Naomi Parker Fraley.
Photo: John Mahoney
Julian Worricker on:
The actor John Mahoney who played Marty Crane in one of America's best-loved sitcoms, Frasier.
Hannah Hauxwell, whose solitary life as a farmer in the Yorkshire Dales, was captured in an award-winning TV documentary.
Scientist Ken Seddon, a global leader in his field of inorganic chemistry and pioneer of so-called 'super solvents'.
Landowner Sir John Cotterell, who helped raise funds to save the Mappa Mundi from being sold by Hereford Cathedral.
And feminist icon, Naomi Parker Fraley, the inspiration for "Rosie the riveter", the factory worker who featured in a US wartime poster.
Archive clips from: The World This Weekend, 12/11/89 Radio 4; The Third Ear, 11/01/89 Radio 3; Woman's Hour, 25/09/90 Radio 4; Too Long A Winter, 30/01/73 Yorkshire Television.
John Mahoney
Last Word spoke to actress Millicent Martin and Anna D. Shapiro, artistic director of the Steppenwolf Theatre Company.
Born 20 June 1940; died 4 February 2018, aged 77.
Hannah Hauxwell
Born 1 August 1926; died 30 January 2018, aged 91.
Professor Kenneth Richard Seddon OBE
Last Word spoke to Olga Smirnova, former partner and book collaborator, and Professor Tom Welton, Dean of the Faculty of Natural Sciences at Imperial College London.
Born 31 August 1950; died 21 January 2018, aged 67.
Sir John Cotterell
Last Word spoke to his son Harry Cotterell, and Edward Harley, Chairman of the Mappa Mundi Trust.
Born 8 May 1935; died 4 December 2017, aged 82.
Naomi Parker Fraley
Last Word spoke to her stepson John Fraley, and Seton Hall University Professor, Dr James J. Kimble.
Born 26 August 1921; died 20 January 2018, aged 96.
Credits
| Role | Contributor |
| --- | --- |
| Presenter | Julian Worricker |
| Interviewed Guest | Millicent Martin |
| Interviewed Guest | Anna D. Shapiro |
| Interviewed Guest | Olga Smirnova |
| Interviewed Guest | Tom Welton |
| Interviewed Guest | Harry Cotterell |
| Interviewed Guest | Edward Harley |
| Interviewed Guest | John Fraley |
| Interviewed Guest | James J Kimble |