Main content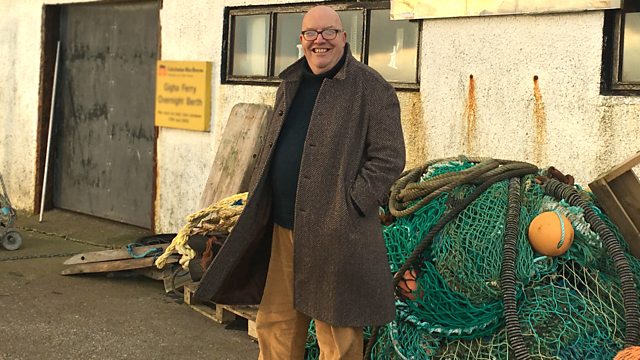 The Isle of Gigha
Ian Marchant, writer and hippie, has always longed to visit the Isle of Gigha, one of the few Scottish islands owned by its community. Is his island dream a reality?
Ian Marchant has always longed to visit the Inner Hebridean island of Gigha, off the west coast of Scotland.
For a writer and hippie like Ian, it sounds like a dream: an island owned and run by its own community of fewer than 170 people. No more exploitative or neglectful landlords; everyone has a say in how things are done and they all live happily ever after. But also, no more wealthy and benevolent landlords, no more cash injections when things get tough. And, everyone has a say in how things are done.
It's a dream - or a nightmare - that has come true on the Scottish island of Gigha. In 2001 the islanders took their destiny into their own hands and made a successful bid to buy the island. Ian finds out how the landscape is changing and how the people here are adapting to a new way of living.
Interviewees include Tony Philpin of the local Coast and Countryside group; owner of Achamore House Don Dennis; Alasdair MacNeill, whose family were once lairds of the island tracing back to the eleventh century; Joe Teale who approves of the buy-out and runs the island's only shop; and Elaine Morrison, the manager of the Heritage Trust.
Producer...Mary Ward-Lowery.
Podcast
Countryside magazine featuring the people and wildlife that shape the landscape of Britain