Main content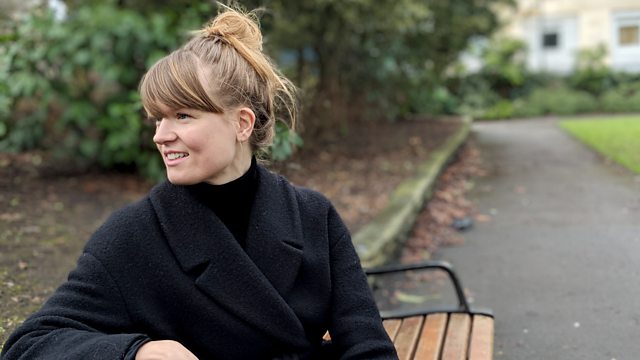 Place
How does 'place' inform contemporary public art in the UK? Dr Cadence Kinsey joins working artists in their studios and on the streets as we investigate art outside the gallery.
Street Art is a three-part series which looks at what happens when art breaks free from the gallery.
With exclusive access to contemporary artists as they prepare in their studios, and install works across the UK, the three episodes, Place, People and Platform explore the big issues surrounding art outdoors. This episode explores how location influences a piece. The second looks at the occasionally unpredictable reality of what happens when a work goes before the people. The final episode "Platform" investigates a more contemporary way to consume art - we shop on it, bank on it, socialise on it - so how does the internet function as a new platform for public art?
Presented by Dr Cadence Kinsey, Art Historian at The University of York, the first programme journeys into the studio of Turner Prize winner Rachel Whiteread, currently working on a piece for the new US Embassy at Nine Elms, to discuss the impact of her iconic piece about gentrification "House".
She joins Heather Phillipson, who reveals the daunting logistics of preparing a piece for the iconic fourth plinth in Trafalgar Square, and we hear from Louise Walsh - an artist who came face to face with politics in Belfast.
We'll also discover the surprising link between gentrification and hanging out your washing...
Other contributors in the series include Amalia Ulman, who confused the art world spectacularly with Instagram and Facebook-based imagery which toyed with the fabricated personalities we display on social media.
We head to Belfast to talk to sculptor Louise Walsh and Tim McCarthy - a street artist who was employed to adapt murals near the Falls Road - in a bid to "re-image" sectarian murals which were dominated by guns and balaclavas.
And in the final episode we're at the cutting edge of new innovations in technology, as Cadence comes face to phone with an augmented reality dog created by the artist Jeff Koons. We also hear from Sebastian Errazuriz - on why he felt compelled to vandalise it.
Packed with revelations direct from contemporary artists, Street Art examines big issues under the surface of contemporary art commissioning. As the gentrification of working class areas leaves residents disconnected from areas they grew up in - who exactly gets to "join in" and experience public works of art?
From traditional sculpture to the technological frontier of crypto currency and the blockchain, Street Art is packed with insight, revelation and the testimony of working artists who operate outside the four walls of the gallery.
Presented by Cadence Kinsey.
Produced by Kev Core.