Main content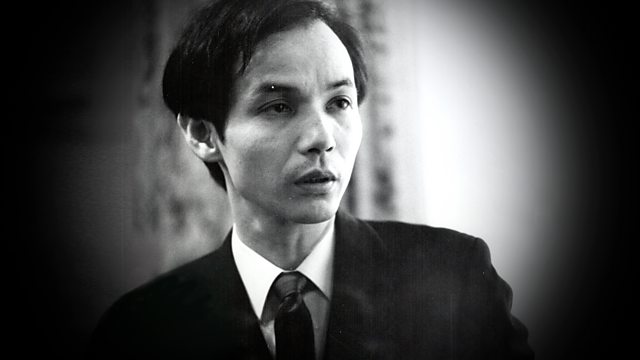 Takemistu is Diagnosed with Cancer
Donald Macleod explores Takemistu's final years when, undergoing treatment for cancer, he plans to write an opera.
Donald Macleod explores Takemistu's final years when, undergoing treatment for cancer, he plans to write an opera.
In Composer of the Week, Donald Macleod explores the life and music of the Japanese composer Toru Takemitsu. Known in his early career for his experimental approach to music, Takemitsu first came to international attention when Stravinsky heard a recording of his Requiem during a visit to Japan. From that point onwards, Takemitsu gradually became a composer of world renown, and his music not only ranged from works for the concert hall to composing nearly one hundred scores for film, but it also bridged the divide between East and West. The music of Takemitsu often became a synthesis between traditional Japanese instruments, something he initially rejected, and Western musical procedures. He created a unique and personal musical language, and his works were often inspired by nature or art, with unique titles including A String Around Autumn, or A Flock Descends into the Pentagonal Garden.
During Toru Takemitsu's distinguished career as a composer on an international stage, he collaborated with a number of leading musicians including the pianist Peter Serkin, flautist Aurèle Nicolet, and also the clarinettist Richard Stoltzman. Takemitsu first met Stoltzman when the clarinettist was performing Messiaen's Quartet for the End of Time. They collaborated on a number of works together, including the one-movement concerto called Fantasma/Cantos. It was composed in 1994 and the structure is influenced by Japanese gardens in the go-round style.
The following year Takemitsu found himself in hospital, undergoing treatment for cancer. He realised that he didn't have a great amount of time left to him, but he confided to his daughter that he would at least like to write an opera before his death. In the end, this didn't come to fruition. Takemitsu's final works before he died, were his solo flute composition entitled Air, and also In the Woods for solo guitar.
Funeral Music (Black Rain)
London Sinfonietta
John Adams, conductor
Fantasma/Cantos
Richard Stoltzman, clarinet
BBC Welsh Symphony Orchestra
Tadaaki Otaka, conductor
Air
Aurèle Nicolet, flute
In the Woods
Franz Halász, guitar
I Hear the Water Dreaming
Sharon Bezaly, flute
BBC National Orchestra of Wales
Tadaaki Otaka, conductor
Producer Luke Whitlock.
More episodes
Next
You are at the last episode