Main content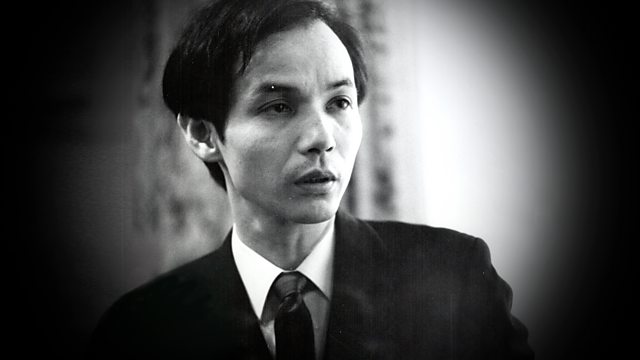 Donald Macleod explores the period Takemitsu composed his viola concerto A String Around Autumn.
Donald Macleod explores the period Takemitsu composed his viola concerto A String Around Autumn
In Composer of the Week, Donald Macleod explores the life and music of the Japanese composer Toru Takemitsu. Known in his early career for his experimental approach to music, Takemitsu first came to international attention when Stravinsky heard a recording of his Requiem during a visit to Japan. From that point onwards, Takemitsu gradually became a composer of world renown, and his music not only ranged from works for the concert hall to composing nearly one hundred scores for film, but it also bridged the divide between East and West. The music of Takemitsu often became a synthesis between traditional Japanese instruments, something he initially rejected, and Western musical procedures. He created a unique and personal musical language, and his works were often inspired by nature or art, with unique titles including A String Around Autumn, or A Flock Descends into the Pentagonal Garden.
Nature was incredibly important to Takemitsu. He composed many works on similar themes including rain, sea, trees and dreaming. The solo piano work Rain Tree Sketch was inspired by the short story The Clever Rain Tree by Kensaburo Oe, whereas Toward the Sea, for alto flute and guitar, was composed to a commission from Greenpeace for its Save the Whales campaign. Both these works were written during the 1980s, and during this same period Takemitsu composed his concerto for viola and orchestra, A String Around Autumn. The composer Olivier Messiaen was in the audience for the premiere of this concerto, and he thought the orchestration was wonderful. Takemitsu himself described this work as an imaginary landscape.
Rain Tree Sketch
Kumi Ogano, piano
Toward the Sea
Sebastian Bell, alto flute
John Williams, guitar
Rikyu
Studio orchestra
A String Around Autumn
Nobuko Imai, viola
Saito Kinen Orchestra
Seiji Ozawa, conductor
Trad. Arr. Takemitsu
Sakura (Cherry Blossoms)
Shin-Yu Kai Choir
Shin Sekiya, conductor
Producer Luke Whitlock.