Main content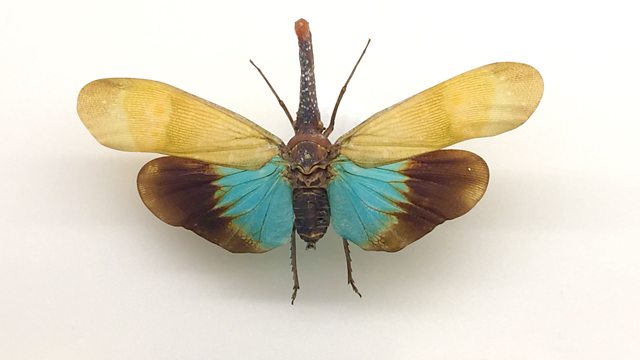 Inside the Killing Jar
Science documentary. Is it okay to kill insects in the name of science? Entomologist Adam Hart explores the issues.
The work of the entomologist very often involves the killing of insects in large numbers. This happens in the search for new species in the exploration of the planet's biodiversity and in ecological investigations to monitor the health of wild insect populations and the impact we are having on the environment. But the methods of entomologists have come under criticism.
Last August presenter and entomologist Adam Hart was involved in a citizen science project aimed at surveying the abundance and distribution of the various species of social wasp around the country. The survey entailed members of the public setting up wasp traps in their gardens for a week and then sending the dead insects to the lab running the project. Many people took part but the study also generated negative newspaper coverage and stinging criticism on social media.
The reaction got Adam Hart thinking: can his profession really defend the death of thousands and sometimes millions of insects for the sake of science, especially when there's so much concern around insect conservation? How do entomologists feel about killing their subjects, and might the insects themselves feel something akin to pain and suffering themselves?
Producer: Andrew Luck-Baker.
Last on
Broadcasts