Main content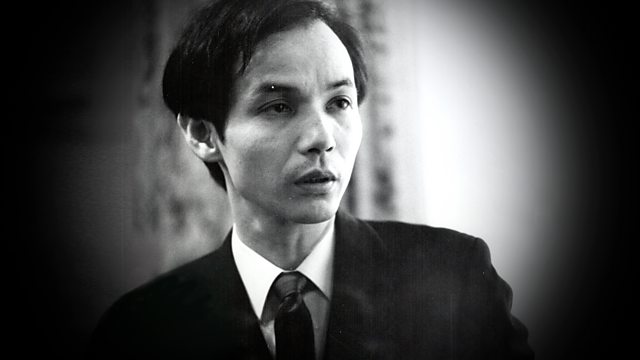 Takemitsu Rejects His Own Heritage
Donald Macleod explores the establishing years of composer Toru Takesmitsu, during which he initially rejected his Japanese heritage.
Donald Macleod journeys through the early music and emerging career of Toru Takemitsu
In Composer of the Week, Donald Macleod explores the life and music of the Japanese composer Toru Takemitsu. Known in his early career for his experimental approach to music, Takemitsu first came to international attention when Stravinsky heard a recording of his Requiem during a visit to Japan. From that point onwards, Takemitsu gradually became a composer of world renown, and his music not only ranged from works for the concert hall to composing nearly one hundred scores for film, but it also bridged the divide between East and West. The music of Takemitsu often became a synthesis between traditional Japanese instruments, something he initially rejected, and Western musical procedures. He created a unique and personal musical language, and his works were often inspired by nature or art, with unique titles including A String Around Autumn, or A Flock Descends into the Pentagonal Garden.
Takemitsu, for a part of his early life, lived with his aunt who was a teacher of the Koto, a traditional Japanese instrument. This was an unhappy period in Takemitsu's life, and, partly due to this and also due to the emerging musical scene after the Second World War, Takemitsu initially rejected his Japanese musical heritage. It was during the time when he was conscripted into the army and living in an underground dugout that an officer cadet played a wind-up gramophone and Takemitsu became hooked on Western music. His work Family Tree, composed much later in the 1990s, shows his interest in Jazz, whereas in his early works Romance and Distance de fée, we can hear influences of Debussy and Messiaen.
Sayonara
Shin-Yu Kai Choir
Shin Sekiya, conductor
Family Tree
Seira Ozawa, speaker
Saito Kinen Orchestra
Seiji Ozawa, conductor
Romance
Megumi Fujita, piano
Distance de fée
Arisa Fujita, violin
Megumi Fujita, piano
Music of Training and Rest (José Torres)
London Sinfonietta
John Adams, conductor
Requiem
Saito Kinen Orchestra
Seiji Ozawa, conductor
Producer Luke Whitlock.
More episodes
Previous
You are at the first episode