Main content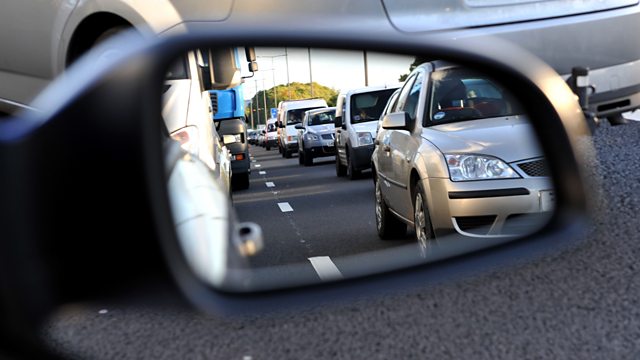 Car insurance, Electric-shock dog collars, Korea as a holiday destination
Are some drivers being charged more for motor insurance just because of their name? Plus, using an electric-shock dog collar is banned in parts of the UK. Should it be extended?
Are some drivers being charged more for motor insurance, just because of their name? Research by You & Yours has found that insurance quotes can differ by hundreds of pounds when a driver's name is changed to first names and surnames that are common in ethnic minorities.
Five men have been sent to prison for defrauding hundreds of people who were cold called and offered what sounded like fantastic investment opportunities. The fraud was exposed by You & Yours and it's taken nearly five years to investigate and bring it to court. The criminals made a mistake. They cold-called one of our reporters, Shari Vahl, who specialises in fraud - and tried to persuade her to invest.
England and Northern Ireland will soon be the only parts of the UK where you can legally use an electric shock dog collar - or e-collar. They're banned in Wales and the Scottish government is planning to ban them soon. Campaigners say the collars cause unnecessary pain and suffering, because they have a box attached which gives an electric shock. It can be triggered by barking, or by remote control. But manufacturers say the shocks are low and without them, some dogs could be impossible to train.
Diesel vehicles became popular across Europe because the fuel was embraced by governments. In the UK, that was partly down to Sir David King - he was the government's Chief Scientific Advisor from 2000 to 2007. He told You & Yours that he was persuaded that diesel emissions were safe because of strict regulations and tests.
Producer: Joel Moors.
Presenter: Louise Minchin.
Last on
Chapters
Car Insurance

Do car insurance quotes vary for names that are popular among ethnic minorities?

Duration: 07:47

South Korea

Will the Games have a positive impact on tourism?

Duration: 04:03

Electric Shock Dog Collars

Electric shock collars for dogs will soon be banned in Scotland.

Duration: 05:53

Gold Fraud

A fraud was exposed by this programme, and it's taken 5 years to bring it to court.

Duration: 07:21

Diesel Emissions

We speak with Sir David King, the government's Chief Scientific Advisor from 2000 to 2007

Duration: 07:36

Town Centre Closures

How does a smaller town centre cope when an important big store closes?

Duration: 05:53

Broadcast