Main content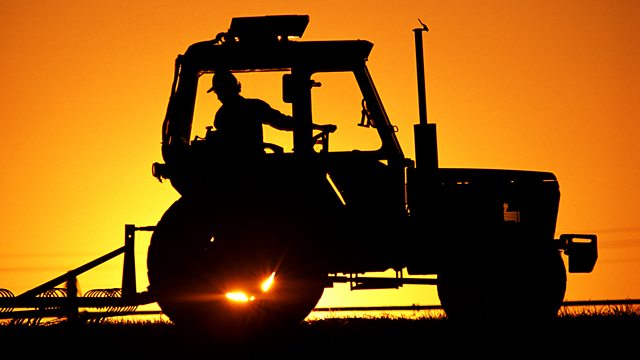 Devolved policy, Brexit impact, Arla deal, Sheep health
The Scottish government's rural secretary Fergus Ewing says it is time for Westminster to deliver clarity on the future of devolved farming legislation.
It's the National Farmers Union Scotland's AGM this week - and the Scottish Government's rural secretary Fergus Ewing will be addressing attendees later today. He's recently said that any ban on live animal exports - which we reported last week that the Westminster government is considering - would cause 'substantial harm' to Scottish farmers.
Well this issue is the tip of a rather large iceberg, when it comes to who decides what, where after Brexit. Agriculture is a devolved issue, so when powers come back from Brussels the devolved administrations expect to get them.
Mr Ewing told Charlotte Smith, it was high time Westminster provide some clarity on the issue.
There's plenty of buzz around Brexit this week - coming as leaked government impact assessments show that over the next 15 years, the estimated cost of leaving the EU to the farming and food industries could be between 8 and 17 per cent - excluding any tariffs. That's based on three potential trade deal scenarios with the EU: staying in the single market, doing a trade or leaving without one. Warwick Lightfoot from the centre-right think tank Policy Exchange, shares his take on the situation.
The farmer-owned dairy cooperative Arla has bought part of the organic Somerset dairy brand, Yeo Valley.
The business has sold Arla the rights to use the brand name in organic milk, butter, spreads and cheese, under an intellectual property licence. Meanwhile Yeo Valley's yogurt, ice cream, cream and desserts business will continue to be run independently by the Mead family. Tim Mead tells Charlotte it's a way to increase sales of organic milk.
We've been talking sheep all week - and one of the most pressing concerns for any sheep farmer is their flock's health.
'Flock Health Clubs' aim to bridge the gap between farmers and vets: the idea was launched by vet Fiona Lovatt in 2012, and there are now 40 clubs across the country. Member farmers pay a monthly subscription - roughly £20 - and in return have regular access to specialist sheep discussion groups, the aim being to catch any illness early.
Emily Hughes went to meet Gloucestershire sheep farmer and vet Philipa Page, who's a veterinary adviser to the Flock Health brand.
Presented by Charlotte Smith; produced by Lucy Taylor.