Main content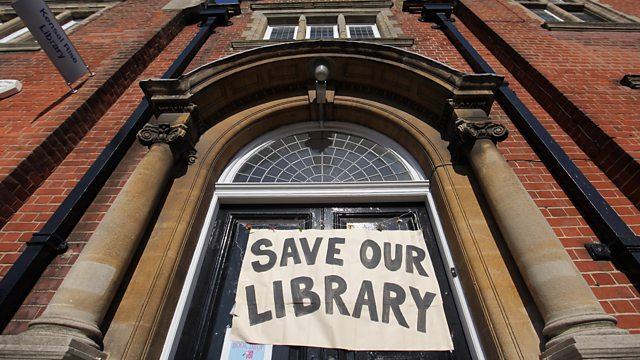 Is Your Local Council Going Bust?
David Aaronovitch asks if there's a serious financial crisis in England;s town halls.
Child services in Northampton are under pressure - and it's partly due to where long-distance lorry drivers choose to take a pee.
In fact, Northampton County Council as a whole is under huge financial pressure and earlier this week seven MPs from the county called for government commissioners to take over after the council announced that it would not be able to balance its budget by the end of the financial year - leading it to put a block on any new expenditure.
In this programme, David Aaronovitch explores the causes of financial pressures on local authorities (including what lorry drivers have to do with it) and how widespread the financial crisis is throughout England.
Where have councils had money cut? Which areas have received increased funding? And what does this ultimately mean for the future of local services?
CONTRIBUTORS
Sam Read, Politics Reporter for BBC Radio Northampton
Rob Whiteman, chief executive of the Chartered Institute of Public Finance and Accountancy
Jennifer Glover of the Local Government Information Unit - a think tank paid for by local authorities
Colin Copus, Professor of Local Government at De Montfort University
Last on
David Aaronovitch explores the arguments for and against raising public spending

In its 70th year the NHS is in a winter crisis again. What will it take to fix it?

Public ownership is a popular idea with voters, but would it improve Britain's railways?
Broadcast