Main content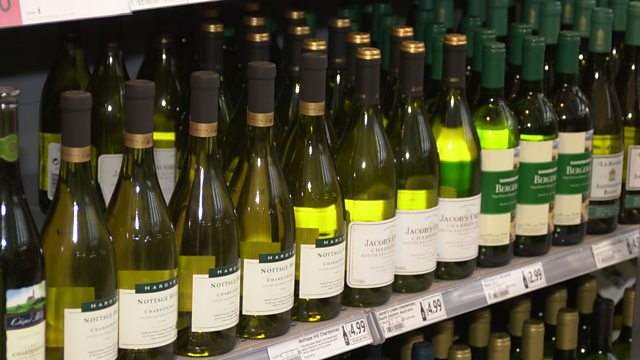 Care homes, Interest only mortgages, Wine promotions
What impact are private equity firms having on the social care sector? And is it ever worth paying full price for a bottle of wine? You and Yours looks at supermarket promotions.
Some of the UK's largest care homes providers are owned by private equity firms.
We look at the impact that's having on the social care sector.
Our reporter, Samantha Fenwick, visits one care home which has recently been taken back into local council ownership.
We'll hear from the Financial Conduct Authority as it warns that significant numbers of people who've taken out Interest Only Mortgages may be in danger of losing their homes. Nearly one in five mortgage-holders has an interest-only home loan, meaning they would need savings or other funds to pay a final lump sum.
And we'll discuss supermarket wine promotions. The discounts are decided by the retailer and can vary a lot.
But is the wine good value at full price? We've done some research about brands on sale in some of the UK's biggest supermarkets. It shows that some wines are on offer up to 45 percent of the time.
Presenter: Shari Vahl
Producer: Jess Quayle.
Last on
Chapters
Four Seasons Care Homes

One of the UK's largest care home providers is to put together a plan to avoid collapse

Duration: 03:50

Unconditional University Place Offers

Concern over a big rise in the number of unconditional offers being made by universities

Duration: 07:05

Flight Seat Reservations

CAA to review whether some airlines are forcing passengers into paying to sit together

Duration: 02:14

Interest-only Mortgages

People with interest-only mortgages could be in danger of losing their homes

Duration: 05:20

Wine Promotions

Is it ever worth paying full price for a bottle of wine at the supermarket?

Duration: 05:31

Four Seasons Care Homes

The care home provider is to agree to a restructuring plan with its largest creditor

Duration: 12:52

Broadcast