Main content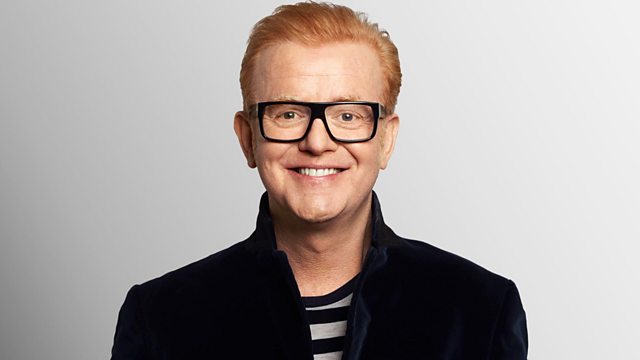 Zoe Ball launches Sport Relief 2018
Zoe Ball chats about her involvement in Sport Relief 2018. We also speak to Tom Raffield, who built his house by bending wood which went on to appear on Channel 4's Grand Designs.
Zoe Ball teases us with details about her upcoming involvement in Sport Relief 2018 alongside Greg James and Alex Jones. We speak to Tom Raffield, a man who built his home by bending wood which went on to appear on Channel 4's Grand Designs. We also hear from little Thomas from Buckinghamshire who sent us the hubcap he found on a litter pick, which has so far accumulated the signatures of celebrities such as Cuba Gooding Jr., Simple Minds and Torvill & Dean. Plus, Vassos is joined by former Welsh Rugby player Scott Quinnell and we Pause For Thought with Father Brian D'Arcy.
Pause for Thought
From Father Brian D'Arcy, a Catholic Passionist priest:

Back in the 80s I was working for a time in South Africa. I had a column in a Sunday newspaper and the only way I could get my 'copy' to Dublin was to phone it, laboriously, to a copytaker in the office. Ten years later I was studying in Chicago and, miracle of miracles, I could send it home by fax. Today, both are laughable. I now email it from anywhere in the world directly to the newspaper page. The world is changing at an incredible pace.
Dr Tom Friedman published a book recently to help us cope with what he calls "this age of acceleration." He reckons 2007 was a critical year when software "began to eat the world."
Moore's law claims that the power of the microchip doubles every two years.
But it's not all good. Climate change is causing havoc. For example, in the developing world, the advance of medical science means people will live longer; the population of some African countries will quadruple by 2050.  But climate change will rob them of food to live on.
That's why it's impossible for most of us to get a handle on life. There's too much information to process. It takes us a decade to catch up with technological advances but what good is that when technology changes every few years? How depressing!
However, I don't believe it has to be that way.
The most destructive condition of our time is not fame or greed or technology. It's self-rejection. Self-rejection tells me "I'm nobody; I don't deserve any better." Or worse still "I've no right to be here."
That kind of loneliness suffocates our spirits.
I believe we must begin by learning to be at home in our own skin.
Before you find a soulmate, you must first discover your soul. 
So hold the line. We have not lost control. We always have the power to insist the future comes one day at a time.
Decide to live one day at a time and make it a masterpiece.
"The Lord is my helper; I need not fear." (Hebrews 13:6)