Main content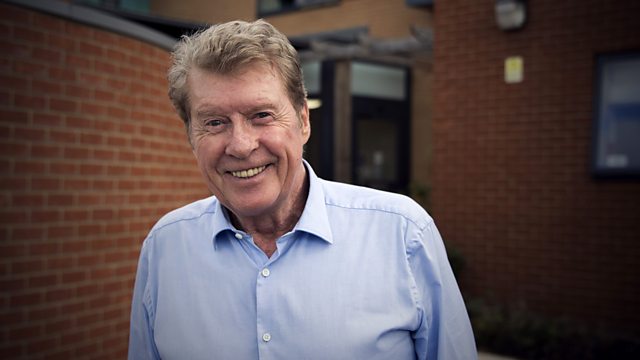 The Sick Children's Trust
Michael Crawford presents a Lifeline appeal on behalf of The Sick Children's Trust, a charity that provides vital support and accommodation for families during the difficult time when their children are seriously ill in hospital.
The Sick Children's Trust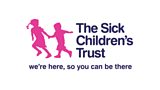 Every day, children are diagnosed with serious illnesses or have terrible accidents that leave them fighting for life.
They often have to be transferred to specialist hospitals far from home to receive urgent medical treatment. Life for their whole family is suddenly thrown into complete turmoil.
That's where The Sick Children's Trust steps in. We provide free, high-quality 'Home from Home' accommodation, as well as emotional and practical support, which means families can stay together while their child receives lifesaving treatment in hospital.
We believe no child should face a lengthy hospital stay alone. They need their family by their side to support their treatment, aiding their recovery and speeding their journey back home. We also know families need time away from the hospital intensive care wards, from the beeping of machines, the bustle of ward rounds and the sights and smells which can be overwhelming at an already stressful time. 
Our ten 'Homes from Home' are located just minutes from the paediatric wards at leading children's hospitals across the UK, with direct phone lines in each room so families can be contacted day or night if their child's condition changes. If that phone rings, they can be by their child's side immediately.
Every year we support around 4,000 families with some of the country's sickest children, providing a vital lifeline at a time of incredible emotional strain.
But our ten 'Homes from Home' are running at full capacity and we rely entirely on voluntary donations to continue to offer our free support to families who have nowhere else to turn.
Together, with your help, we can ensure that no child has to go through lengthy hospital treatment without their family by their side. 
Michael Crawford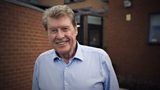 I have been President of The Sick Children's Trust for over 30 years and it remains a remarkable charity in both the simplicity of its mission and the huge impact its work has on families and children.
I still remember to this day being left alone on a hospital ward as a child after I underwent surgery to remove my tonsils. I was terrified as I waited for my mother to collect me, a wait that felt like an eternity. The relief when she walked through the doors and gave me a kiss and a hug was overwhelming. That worry is a feeling I do not want any child to ever have to endure.
That's why I support The Sick Children's Trust and remain so committed to this cause. As a charity, we are working towards a future where every child will be able to have their family by their side as they undergo treatment in hospital.
When I meet the families who so vividly share their experiences, I am so incredibly proud of the support The Sick Children's Trust provides, making life just that little bit easier for mums, dads, brothers and sisters who are facing unimaginable distress.
Thank you to everyone who watches this Lifeline appeal and helps us provide such vital comfort to so many children across the UK.
Zariah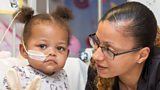 At six months old, Zariah was diagnosed with end stage heart failure. Her only hope for survival was a heart transplant. She was transferred 150 miles away from home to the specialist Children's Heart Unit at Newcastle's Freeman Hospital where she was put on life-support as she waited for a donor heart to become available.
Since June 2017, Mum Leeander Barrett has been supported at Scott House, run by The Sick Children's Trust and based on the hospital site.
Leeander knows the call about a heart transplant may come at any time, and that the house staff will be there to support her and provide comfort while she waits.
Leeander says: "Scott House is just a few minutes' walk from the heart unit. It can be the hardest thing in the world to leave Zariah, but I feel comfortable leaving her side to try and get some sleep at Scott House because I know there's a direct telephone line in my room if the nurses need to contact me – or if I need to contact them. I am literally just a phone call away. I couldn't imagine having to travel home to Glasgow and being so incredibly far away from her."
Flynn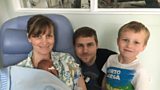 When Helen Ledster's waters broke at just 25 weeks, she was devastated, even more so when she was rushed to hospital in Cambridge, over an hour away from home. Baby Flynn was born prematurely at just 27 weeks at The Rosie Hospital in Cambridge.
Flynn was immediately ventilated and admitted to neonatal intensive care (NICU) to undergo lifesaving treatment.
Born too early and so tiny, he remained in hospital for six months.
Despite being miles away from his family's home in Hertfordshire, Flynn was never alone. Helen and her husband Dan, alongside older brother Bradley, were supported with free 'Home from Home' accommodation run by The Sick Children's Trust. Located just below NICU, Chestnut House enabled them to be together, just minutes from Flynn's bedside. Most importantly, it gave the family the chance to bond with baby Flynn, holding his tiny hand through the incubator.
For Helen, she could express breast milk and take part in essential skin to skin bonding to aid his progress.
Helen says: "This was the hardest time of our lives and without The Sick Children's Trust we would've had to leave Flynn – knowing he may not make it."  
Credits
| Role | Contributor |
| --- | --- |
| Presenter | Michael Crawford |
| Director | Deborah Williams |
| Producer | Hardeep Giani |
| Executive Producer | Sandy Smith |