Main content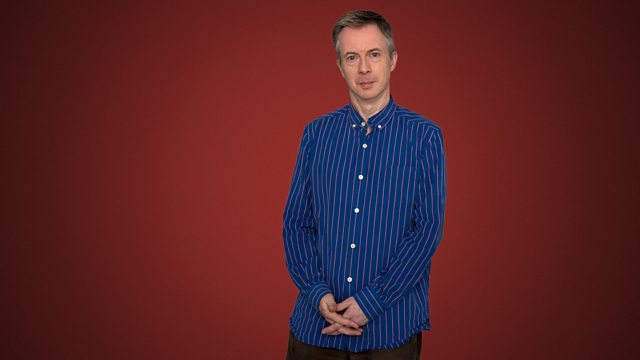 John Shea presents chamber music by Rachmaninov, Schubert, Faure and Brahms
John Shea presents a programme of Rachmaninov, Schubert, Faure and Brahms from former BBC New Generation Artists.
John Shea presents a programme of Rachmaninov, Schubert, Fauré and Brahms from former BBC New Generation Artists.
12:31 AM
Rachmaninov, Sergei [1873-1943]
6 Duets Op.11 for piano 4 hands
Zhang Zuo (piano), Louis Schwizgebel (piano)
12:56 AM
Schubert, Franz [1797-1828]
Sonata in A minor D.821 for arpeggione (or viola or cello) and piano
Lise Berthaud (viola), Francois Pinel (piano)
1:22 AM
Fauré, Gabriel [1845-1924]
La Bonne chanson Op.61, arr. for voice, piano & string quartet
Ruby Hughes (soprano), Signum Quartet (string quartet), James Baillieu (piano), Lachlan Radford (double bass)
1:47 AM
Brahms, Johannes [1833-1897]
Quintet in F minor Op.34 for piano and strings
Elias Quartet, Francesco Piemontesi (piano)
2:31 AM
Mendelssohn, Felix [1809-1847]
Symphony no. 4 (Op.90) in A major "Italian"
BBC Symphony Orchestra; Jiri Belohlavek (conductor)
3:00 AM
Cherubini, Luigi (1760-1842)
Requiem Mass for chorus and orchestra No.1 in C minor
Radio Belgrad Choir, Slovenian Radio & Television Symphony Orchestra, Marko Munih (conductor)
3:44 AM
Ravel, Maurice [1875-1937] arranged by Zoltán Kocsis
Pavane pour une infante défunte
Zsolt Szatmári (clarinet), Zoltán Kocsis (piano)
3:51 AM
Telemann, Georg Philipp (1681-1767)
Sonata in F minor - from ''Der Getreue Music-Meister'
Camerata Köln: Michael Schneider (recorder), Rainer Zipperling (cello continuo), Harold Hoeren (harpsichord)
4:01 AM
Glinka, Mikhail Ivanovich (1804-1857)
Capriccio Brillante for symphony orchestra on the theme of 'Jota Aragonese' (also known as Spanish Overture No.1)
Slovak Radio Symphony Orchestra, Ondrej Lenard (conductor)
4:11 AM
Beethoven, Ludwig van (1770-1827)
7 Variations on 'Bei Männern, welche Liebe fühlen' for cello and piano (WoO.46)
Zara Nelsova (cello), Grant Johannesen (piano)
4:20 AM
Wassenaer, Unico Wilhelm van (1692-1766)
Concerto No.6 in E flat major (from Sei Concerti Armonici 1740) (orig. no.5; formerly attrib. Pergolesi & Ricciotti)
Combattimento Consort Amsterdam, Jan Willem de Vriend (conductor)
4:31 AM
Brumby, Colin (b. 1933)
Festival Overture on Australian themes
West Australian Symphony Orchestra, Richard Mills (conductor)
4:41 AM
Chopin, Fryderyk (1810-1849)
Two Nocturnes (Op.32)
Kevin Kenner (piano)
4:51 AM
Schutz, Heinrich [1585-1672]
2 sacred pieces - Spes mea, Christe Deus, SWV.69; Wie lieblich sind deine Wohnungen (Psalm 84) SWV.29
Kölner Kammerchor , Collegium Cartusianum, Peter Neumann (conductor)
5:02 AM
Strauss, Richard [1864-1949]
Festmusik der Stadt Wien AV.133 for brass and percussion
Royal Academy of Music Brass Soloists, Tom Watson (trumpet solo)
5:12 AM
Liszt, Franz (1811-1886)
Tarantella from Venezia e Napoli (S.162)
Janina Fialkowska (piano)
5:22 AM
Handel, Georg Frideric (1685-1759)
Trio sonata for 2 violins & bc (HWV.388) in B flat major (Op.2 No.3)
Musica Alta Ripa
5:32 AM
Goleminov, Marin (1908-2000) [see http://www.ubc-bg.com/composers/m_goleminov.htm]
5 Sketches for Strings (1952)
Sofia Soloists Chamber Ensemble, Vassil Kazandjiev (conductor)
5:49 AM
Bach, Johann Sebastian (1685-1750)
Jesu, meine Freude (BWV.227)
Tafelmusik Chamber Choir, Tafelmusik Baroque Orchestra, Ivars Taurins (conductor)
6:11 AM
Respighi, Ottorino (1879-1936)
Ancient Airs and Dances - Suite No.2
CBC Vancouver Orchestra, Mario Bernardi (conductor).