Main content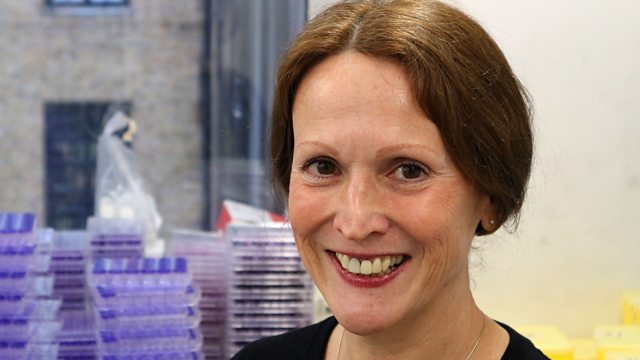 Wendy Barclay and the flu virus
Jim al-Khalili talks to Professor Wendy Barclay of Imperial College London about how the flu virus changes all the time and the difficulty of making effective vaccines against it.
2018 is having the worst flu season for seven years. Influenza continues to make a lot of us feel very ill, and it can of course be fatal. Wendy Barclay, Professor Virology at Imperial College London, has spent many years trying to learn everything she can about the way flu viruses behave. These microscopic infectious organisms are formidable foes - they mutate all the time, making it hard to predict which strain is going to be the one to make us sick and therefore to design effective vaccines against it.
Jim al-Khalili talks to Wendy Barclay about how she uses genetics to understand how flu viruses mutate. She explains how she began her scientific career studying physical sciences but then became fascinated by viruses. Her first experience of working with viruses was when she found herself doing nasal swabs of snuffling volunteers when she did her PhD looking for a vaccine against the common cold.
Influenza makes a lot of us feel very ill. Here are some things you might not know...