Main content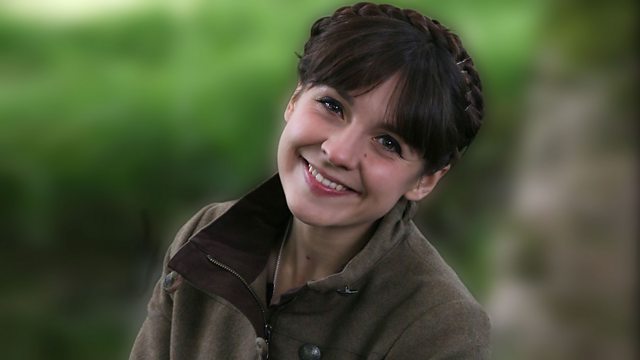 Eleanor Rosamund Barraclough
Michael Berkeley talks to the Viking historian Eleanor Rosamund Barraclough. With music by Sibelius, Frode Fjellheim, and Eriks Esenvalds.
Eleanor Rosamund Barraclough is steeped in Viking lore. She travels through the icy landscapes of the Far North in the footsteps of those Norse "far travellers" who have left us their wonderful poetic stories of kings and trolls and dragons. She's an Associate Professor at Durham University and an AHRC Radio 3 New Generation Thinker, and her fieldwork has taken her pretty much everywhere the Vikings went: through Greenland, Norway, Iceland, Sweden, and Orkney. Recently she went to stay on the Arctic island of Svalbard, where in 24-hour darkness she encountered a family of polar bears.
Eleanor Barraclough's music list full of snow and ice - glittering, shimmering music - from the Norwegian composer Frode Fjellheim and Sibelius's 5th Symphony, through Eriks Esenvalds' "Northern Lights", to Martin Carthy, singing "Lady Franklin's Lament". She ends with music by Geoffrey Burgon that will resonate with anyone growing up at the end of the last century: the theme tune to the BBC dramatization of Narnia.
Produced by Elizabeth Burke
A Loftus production for BBC Radio 3.
Last on

Broadcast