Main content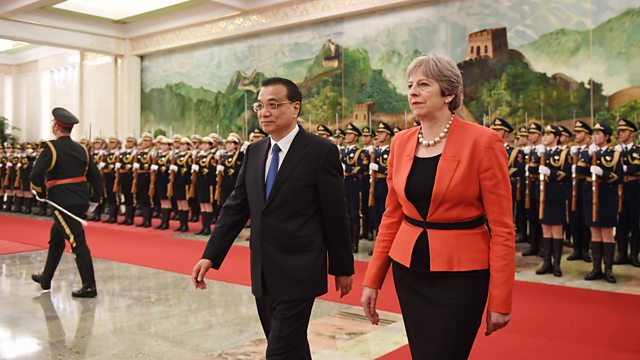 Britain, China and the new Silk Road
As Theresa May leads a large trade delegation to Beijing, David Aaronovitch asks what Britain has to gain from China's huge infrastructure project, the Belt and Road Initiative.
Theresa May has been in Beijing this week at the head of a large British trade delegation. China is an important partner for Britain, especially given the UK's imminent departure from the EU. In particular, Beijing is keen for Britain to support its huge infrastructure project initially dubbed the New Silk Road, but now more generally known as the Belt and Road Initiative. China is spending unprecedented sums on building physical infrastructure; roads, railways, ports and even whole cities, not only in its own hinterland, but in many neighbouring countries. But to what end and what is the potential cost for these countries? Should Britain get involved? David Aaronovitch hears eye witness accounts of vast construction projects in Central Asia and Pakistan. And he invites the expert witnesses, Professor Steve Tsang from the School of Oriental and African Studies, Dr Yu Jie of the London School of Economics and James Kynge of the Financial Times to explore Britain's relationship with an increasingly powerful China.
Last on
Is President Xi Jinping China's most powerful leader since Chairman Mao?

What does the EU want from Brexit, and what would be its bottom line?
Broadcast