Main content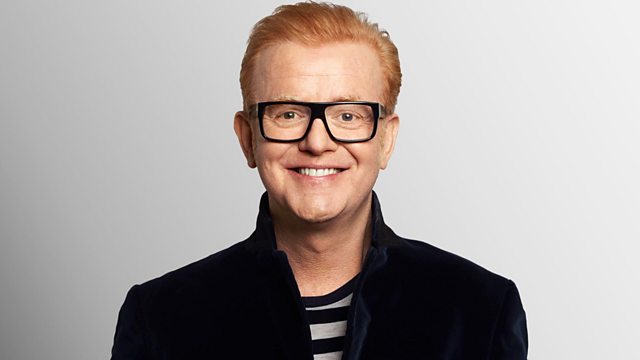 Blue Peter's 5000th episode
Chris celebrates Blue Peter's 5000th episode with the designer of a special Blue Peter badge Henry Holland and hears from Lindsey Russell about what's on this landmark show.
Chris celebrates Blue Peter's 5000th episode with Henry Holland, who gives Chris an exclusive sneak peek at the special new badge he's created for the show. As part of an action packed show Chris speaks to current presenter Lindsey Russell about the power of her Blue Peter badge and he takes a call from Leila Williams; the very first host of the show. Plus, Vassos speaks to England Rugby star Sarah Hunter ahead of the Six Nations and we Pause for Thought with Remona Aly.
Pause for Thought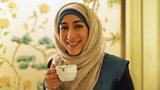 From Remona Aly, freelance journalist and editor:
A 16 year old whale made waves in the news this week. Wikie the killer whale is thought to be the first of her kind to copy human speech. She can count to three, say 'hello' and 'goodbye', and even blow raspberries. Scientists are saying that basic conversations might even be possible one day. Wikie the whale sounds more evolved than some humans I know.
 
Science and evolution can be a tricky business when it comes to religion, but I attended an 'Islam and Evolution' conference a few years ago, where Muslim scholars and scientists said the two could happily get along. Though one panellist speaking passionately against the ape ancestry was misfortunately called Dr Babuna.

But if anything would convince me that we share a common ancestor with apes, it might be my older brother. It's like we go back millennia when I hear him descend the stairs in the morning like a Neanderthal and hunt down his bowl of prehistoric cornflakes.
 
Back in the day, Muslims were enthusiastic about scientific enquiry, critical thinking, the whole shebang, but it died out a little, to be honest.

It's something that Al-Biruni, one of the greatest Muslim polymaths, recognised, when in the 10th century he penned a letter to another science buff, the 17 year old Persian thinker Avicenna. Al-Biruni wrote: "The stubborn critic would say: 'What is the benefit of these sciences?' He doesn't know the virtue that distinguishes mankind from all the animals: it is knowledge, which is pursued solely by man, and which is pursued for the sake of knowledge itself, because its acquisition is truly wondrous."

The questions, the curiosity, the challenge to my faith make it feel alive, relevant, and rational. The Quran tells me to reflect on the world, search for understanding, to grow in who I am, for the best species are those of us who constantly evolve.
 
Avicenna said, 'I prefer a short life with width to a narrow one with length.'
 
Well I'm greedy, I want both the width of a full meaningful life, as well as the length of a long one. Because who knows, sometime in the distant future, I might be able to have a full on chat with Wikie, the killer whale.