Main content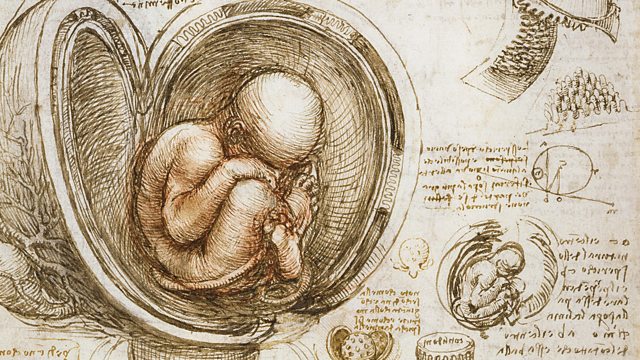 With the restoration of the monarchy in 1660, the Royal Collection sprang back into life. This episode follows its fortunes under Charles II and George III.
In the year 1660, something miraculous began to happen. After the execution of Charles I, the Royal Collection had been sold off and scattered to the four winds. But now, with the restoration of Charles II, the monarchy was back. And with it their driven, sometimes obsessive, passion for art. Slowly but surely, new pieces were acquired, as others were returned out of fear of reprisal. The Royal Collection had sprung back to life.
Andrew Graham-Dixon tells the story of the Royal Collection's remarkable resurrection, following its fortunes from Charles II through to the 18th century and the enlightened purchases of George III. This is when some of the Queen's greatest treasures were collected - a magnificent silver-gilt salt cellar in the form of castle, kept in the Tower of London, a gold state coach, adorned with cherubs and tritons, and masterpieces by Vermeer, Canaletto and Leonardo da Vinci.
Andrew discovers the extraordinary peace offerings given to the 30-year-old Charles II by fearful citizens, because they had backed the Parliamentarians in the Civil War. And then there are works given by other countries, hoping to curry favour with the restored monarch - Holland gave sculptures, a yacht, a bed and a collection of paintings worth nearly £30 million in today's money, including two magnificent masterpieces by Titian that are still in the Collection.
At Windsor Castle, Andrew reveals Charles II's life of extravagance - this was a king who dined in public, as if he was a god, in an attempt to rival France's Louis XIV, the Sun King. His palace walls were hung with paintings of beautiful young women, the 'Windsor Beauties'. Even Charles's furniture speaks of excess - tables and mirrors completely covered in silver.
But Charles was also a king who bought wisely and Andrew is astonished by the recent discoveries of Royal Collection Trust conservators. Blank pages from Leonardo da Vinci's notebooks (most likely acquired in Charles II's reign) come alive under ultraviolet light, revealing drawings unseen for centuries.
Andrew shows how the Collection grew during the 18th century, despite philistine kings like George II ('I hate painting', he once shouted in his German accent). Under George III, royal collecting soared to new heights, driven by the new king's enlightened curiosity in the wider world and his desire to understand how it worked. Andrew travels to Venice to tell the story of one of the greatest purchases in the Royal Collection's history - as a young king, George III paid £20,000 to Canaletto's agent Consul Joseph Smith for a superb collection including over 50 paintings by the Venetian master.
George III, like Charles II, would be feted with gifts including the Padshahnama - an illustrated Indian chronicle of the Mughal emperor, Shah Jahan (famous for commissioning the Taj Mahal). Andrew discovers the incredible painting, so delicate that it was, legend tells us, painted with brushes made with hairs taken from the necks of baby kittens. Because of his restless curiosity, by the end of his reign George III had overseen some of the greatest acquisitions in the Royal Collection's history.
Credits
| Role | Contributor |
| --- | --- |
| Presenter | Andrew Graham-Dixon |
| Executive Producer | Judith Winnan |
| Series Producer | Sebastian Barfield |
| Producer | Tom Cholmondeley |
| Editor | Natasha Martin |
| Production Manager | Kate Horvath |
| Production Manager | J Ruth Stevens |
| Expert | Rufus Bird |
| Expert | Martin Clayton |
| Expert | Paul Cradock |
| Expert | Emily Hannam |
| Expert | Cath Hodsman |
Featured in...
In a major new series, Andrew Graham-Dixon explores the history of the Royal Collection.

Andrew Graham-Dixon explores the history of the Royal Collection.