Main content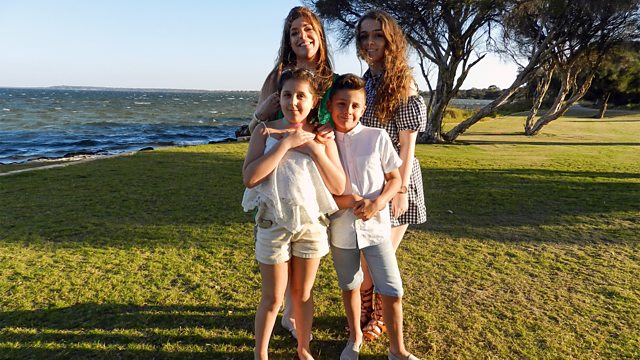 Whylie Family
Zoe Whylie longs for a new life for her and her three children, and feels the answer could lie in Australia - but her oldest daughter simply doesn't want to go.
Zoe Whylie has fought hard to build a life for her family. She wants to give them the lifestyle she never had. She feels her children are growing up too fast in the UK and thinks Australia could be the answer. But is a move halfway around the world the way to do it, especially when the eldest child is fighting her all the way?
Meet the Whylie family from Halifax, West Yorkshire. Mum Zoe, soon-to-be-16-year-old Courtney, her sister Taylor, 9, and little brother Harley, who is 8.
Zoe has always had big dreams for her family, even though it has been a tough ride. Having Courtney at 16 and becoming a single mum made her a target for bullies, but the taunts only made her stronger. By the time Taylor and Harley were born, Zoe was determined to make a better life for her and her children. She studied hard, got to university and is now a social worker in Bradford, and adores and is very good at her job. But she is still dreaming of better and thinks Perth will give them that. She has been planning and saving for four years and Australia COULD now become a reality. There is just one problem, daughter Courtney. She doesn't want to go and Zoe won't make the move without her.
A trial week in the capital city of Western Australia sees mum desperately trying to stay positive - but it soon becomes a battle for the future as to where the family will settle.
Whylie family update
When we last caught up with the Whylie family they were still living in the UK without any plans to move to Australia at the moment.
Credits
| Role | Contributor |
| --- | --- |
| Presenter | Nicki Chapman |
| Production Manager | Joy Hines |
| Series Producer | Jacqui Berkeley |
| Executive Producer | Paul Connolly |