Main content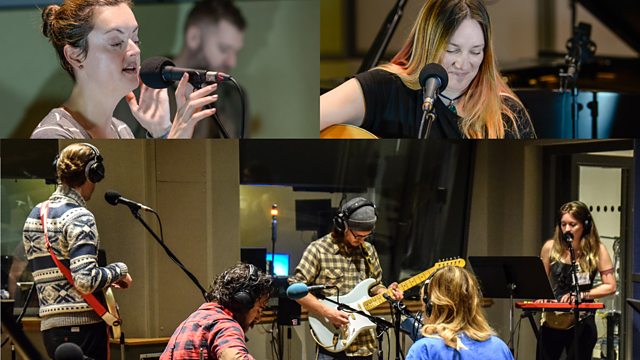 Celtic Connections 2018 - Unplugged: live performances and interviews with special guests from across the Festival
Celtic Connections Unplugged: Morrissey & Marshall, Carla J Easton, Maeve MacKinnon and Yvonne Lyon in performances, plus interviews with special guests from across the festival.
Returning to Celtic Connections in 2018, The Janice Forsyth Show features live performances and interviews with special guests from across the Festival.
Celtic Connections, the annual folk, roots and world music festival , has just begun and runs 'til the 4th of February with an incredible range of events across Glasgow - featuring big and small names in the Scottish and international Celtic community.
Some of our favourites are coming in to the studio today to give us a wee taster of the festival; performing in an UNPLUGGED SESSION SHOWCASE, we are very excited to welcome Glasgow-based contemporary Gaelic singer Maeve MacKinnon, a leading light in the Gaelic-language musical world.
Singer/songwriter Yvonne Lyon will be on hand too- among the best and brightest talent currently emerging from Scotland, alongside London-based, Dublin duo, Morrissey and Marshall who will also be in the studio, ahead of their Monday night gig at Broadcast on Sauchiehall St: the fab Folk -Popsters have a new album coming out too, so keep an ear out for that!
Our 'Single Of The Week' star, Carla J Easton also returns, backed by members of her Canadian band - who joined her to record her most recent album (which came into being at the Singer Songwriter Residency programme in Banff, Canada) and was produced by Arcade Fire's frontman Howard Bilerman.
Along with our wonderful musicians, Janice will be joined by a panel of organisers and contributors to Celtic Connections to have a bit of chat about what its all about: including Artistic Director Donald Shaw, GRIT Orchestra conductor Greg Lawson and Scotland's favourite stunt cyclist Danny MacAskill!