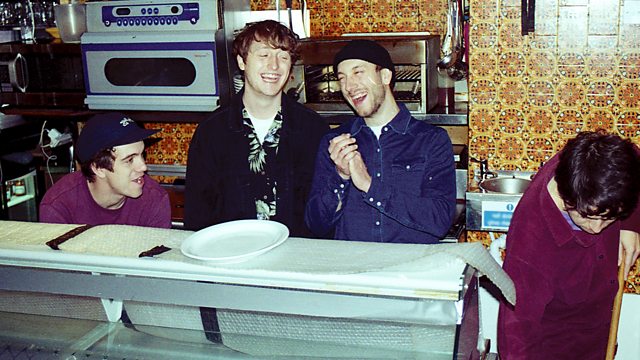 With Boy Azooga
Davey Newington of Boy Azooga delivers a 3 Minute Epiphany on his musical heritage.
Davey began his musical journey as a member of various orchestras and jazz bands in Wales. Aged six, he learnt the drums, and went on to play percussion for Charlotte Church's Late Night Pop Dungeon.
Now he creates music as part of Boy Azooga, and is inspired by artists including William Onyeabor, The Beach Boys and Black Sabbath. It has led to him acquiring no less than 50 pairs of maracas, and the creation of his debut record '1, 2 Kung Fu'...
Join us as we delve deeper into his story, playing some of his favourite artists from Wales and beyond! Anyone up for some Gorky's Zygotic Mynci? Outkast?
Last on
6 pioneering acts you need to hear on International Women's Day (and beyond)