Main content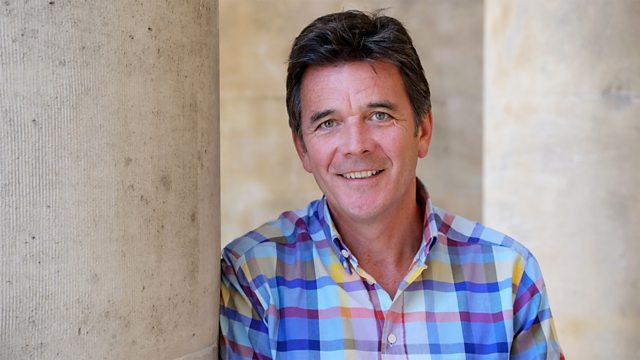 Microprocessor Knees, The 'Glasgow Effect', Mesothelioma
Glasgow has one of the highest global rates of asbestos-induced cancer, mesothelioma. Dr Margaret McCartney on prospects for better treatment for this most deadly of cancers.
About six thousand people in the UK lose a leg every year from amputations due to vascular problems, trauma and disease. Others are born without limbs. Standard prosthetic knees often meant frequent falls and stumbles as well as the need to use two sticks. But microprocessor power is set to change all that. A new generation of intelligent joints is now available for the first time on the NHS in England - you can already get them in Scotland and Northern Ireland - and they adjust the knee stiffness to match the individual's weight, gait and activity and they even have anti-stumble software. Dr Mark Porter joins Dr Imad Sedki, consultant in rehabilitation medicine at the Royal National Orthopaedic Hospital in Stanmore at a retrofitting clinic, where patients like Naitik Patel are fitted with these new smart knees.
Almost a decade ago, researchers in Scotland coined the term "The Glasgow Effect" after they exposed the shocking fact that premature deaths were 30% higher in Scotland's biggest city compared with cities with similar histories like Liverpool and Manchester. Since then studies have highlighted a toxic combination of social, political and economic decisions which adversely affected the health of Glaswegians. Sir Harry Burns, the former Chief Medical Officer for Scotland, now Professor of Global Public Health at the University of Strathclyde, talks to Mark about why the phrase "The Glasgow Effect" has fallen out of favour and what he thinks should be done to address continuing health inequality.
Glasgow - in fact the UK as a whole - has one of the highest rates in the world of mesothelioma, a cancer which attacks the lining of the lung and which is directly linked to the breathing in of asbestos fibres. From her home city, Inside Health's Dr Margaret McCartney reports from the Queen Elizabeth Hospital in Glasgow, which is a specialist centre for patients with this cancer. She talks to Robert Henderson, who contracted mesothelioma fifty years after working as an apprentice electrician and to 68 year old Boyd McNicol, who worked as an art teacher in a school full of asbestos when he was in his 20s. Their doctor, Kevin Blyth, is a respiratory consultant who coordinates a mesothelioma service across Western Scotland. He tells Margaret that the 20, 30, 40 and even 50 year time lag between exposure to asbestos and a diagnosis of mesothelioma means that the cancer will still be claiming lives for many years to come and urgent new treatments are needed.
Producer: Fiona Hill.
Programme Transcript - Inside Health
Downloaded from www.bbc.co.uk/radio4
THE ATTACHED TRANSCRIPT WAS TYPED FROM A RECORDING AND NOT COPIED FROM AN ORIGINAL SCRIPT.  BECAUSE OF THE RISK OF MISHEARING AND THE DIFFICULTY IN SOME CASES OF IDENTIFYING INDIVIDUAL SPEAKERS, THE BBC CANNOT VOUCH FOR ITS COMPLETE ACCURACY.
INSIDE HEALTH – Programme 4.
TX:  23.01.18  2100–2130
PRESENTER:  MARK PORTER
PRODUCER:  FIONA HILL
Porter
Hello.  What causes ill health?  Here at Inside Health we tend to focus on the more obvious culprits, like bacteria; viruses; and genetic mutations, but later today we turn our attention to more subtle influences, social factors like work or lack of it and deprivation.
I hear from the former Chief Medical Officer for Scotland about the so called "Glasgow effect". Why is life expectancy so low in the region?
And Margaret McCartney visits a clinic specialising in asbestos induced cancer, her home city having one of the highest rates in the world.
But first, a bit of tech and a major advance in the world of prosthetic limbs.  Artificial legs with microprocessor-controlled joints to improve mobility and stability.
Around 6,000 people in the UK lose a leg every year due to vascular problems, trauma or diseases like sepsis and cancer and others are born without limbs.  Most depend on an artificial leg to get around, but while Paralympians can make using one look easy, in reality it is anything but.   Far from waltzing around the Strictly ballroom floor many above knee amputees have to use two sticks to get about, and the limitations of the standard artificial knee means falls and stumbles are common.
But microprocessor power is set to change that, and a new generation of intelligent knees is now going to be available for the first time on the NHS in England.  You can already get them in Scotland and Northern Ireland.  The new knees can adjust the stiffness of the joint to match the individual's gait and activity, and even have an anti-stumble facility to reduce the likelihood of trips and falls.
So, on a snowy winter's day, I joined Imad Sedki, Consultant in Rehabilitation Medicine at the Royal National Orthopaedic Hospital in Stanmore, to find out just what difference they make.
Sedki
The knee does not have any motorised parts and it has a computer in it that is monitoring the gait through sensors in the knee, I think hundreds or even thousands of times a second.  And try to predict also what happens in the next step, so that it becomes softer or more stiff, depending on the person's weight, speed or the surface they're walking on.  So, it's much more clever but it is still passive, it's still not going to allow people who cannot walk to walk, doesn't replace the muscles, but it allows people who can walk to walk easier and to walk safer.
Porter
Can you tailor the knee to the individual, in terms of its response?
Sedki
Yes, some software you need to do a lot of tweaking in the beginning, when you set the knee up, others actually it does learn from the person, so as the person walks more and more the software is set to evolve itself or improve the settings depending on the person's walking.
Another thing that it does, if you, for example, carry a little bit of weight, so the mechanical knees do not know what the person's weight, we have to set it up to match the person's weight and if they carry a bag or something else then it becomes different.  Microprocessor knees will adapt to these variables all the time and it's clever in doing that.
Porter
What do people notice who've switched from the mechanical knee to this new variant?
Sedki
The main comment I hear is that confidence improves, they are able to walk now on more difficult surfaces.  The thinking of the walking is reduced, so the main comment from new prosthetic users is when they walk outdoors they have to look always at the ground and they cannot enjoy the scenery unless they stop and they look around.  So, the thinking of the walking now moves from the brain to microprocessor-controlled knee, brain and then the person can think less about that.
Porter
With three inches of snow and icy slush outside it is a challenging day for people with two good legs, but treacherous for someone with a prosthetic one.  But Naitik Patel, one of Imad Sedki's patients, has braved the conditions to tell us about his new microprocessor knee.
Patel
This is the first winter using microprocessor knees actually and I think to a certain extent it is a psychological as well, it gives me a lot of confidence with these knees.  I was thinking that if I can get a parking right outside the door it would be better but still I could walk up and there was some ice and it was – it was fine, it has made a lot of difference, nice, yeah.
Porter
And when you were using a mechanical knee you were dependent on two sticks?
Patel
Yes, I had two because I wasn't confident enough, the mechanical knees, if I stumble up on an uneven surface or something there was no way I can control the knee from bending and prevent a fall.  So, these knees understands my body movement and it recognises a stumble and gives a security and that's why I'm now more confident to walk with one stick and my other hand is free.
Porter
Because a lot of us take having a free hand for granted, we carry a bag, we hold a drink, but actually for you that's a big difference.
Patel
It's a big difference, it is a big difference actually.
Sedki
Did you find yourself being able to walk a little bit longer distance outdoors or did that change?
Patel
Oh yes actually I do walk a little bit longer distance.  A couple of weeks back only I was in town and I walked quite a lot actually, on the Oxford Street and Regent Street area.  So, yes, I could manage that.  And getting up and down the stairs is much, much smoother for me now.  The support I got from the physiotherapist here teach me the techniques.  So, going up and down with these microprocessor knees is better than the mechanical knees, definitely, definitely.
Sedki
So, there was certainly a learning curve…
Patel
Correct.
Sedki
It's not what you call plug and play, you have to actually learn how to use it.
Patel
Yes, correct, yeah.
Sedki
Very good.  So, are there any downsides of these knees if at all, can you think of any negative things or some nuisances about the knees?
Patel
Not that I can think of.  The only thing is if I forget to charge it, the next day it's…[laughing].  That's it, but it doesn't happen that often, once it happened.
Porter
Prosthetic legs with the new smart knees are expensive, but NHS England has been convinced by data suggesting that, in the right people, they are cost effective with the initial price being offset by reduced injuries due to falls, better general health due to increased activity, more independence and people being able to return to, and stay in, work.  And NHS buying power has seen the cost fall from as much as £40,000 a leg, to closer to £10,000.
NHS England's decision has prompted a retro-fitting programme at specialist centres like Stanmore.
Sedki
Most centres in the country now are looking at their patient group and then we select the patients who might be suitable for upgrades.  And then we invite them for meetings with us to explain to them the benefits and the disadvantages of these knees.  We then prioritise them depending on need.  So, they will be the ones who have a lot of falls, for example, high risk of falls or high risk of an injury because of a fall, would be a priority.  The ones who require the knees for [indistinct word] requirements would be lower priority.
Porter
I expect you've always wanted to be using these knees in your NHS practice, you've known they're out there, you know what they can do.  How does it feel to finally have them at your disposal?
Sedki
Oh, absolutely great, sometimes the patients would have an instant improvement.  You can see something click and then the smile on the face.  Some others would take a little bit longer to improve.  But in most cases, they can tell that it's going to be good from moment one and in some cases, there's a very emotional day in the fitting room for all of us, for the whole team.
Porter
Have other people noticed difference in you?
Patel
Yes certainly, for the last couple of months in office when I walk around without sticks, everybody made a comment that yes you are walking much faster and much confidently and without sticks that made me proud as well, that yes, I've achieved something.  And people have recognised that.  And also, I like food, so I started cooking and I can move around in the kitchen to go to different shelves and cook actually without any problem as such.  Before…
Porter
With no sticks?
Patel
With no sticks, of course, yes.  So, I can carry a pot from one place to the dining area and things like that, it has helped me.  So, it might be small things but it has made a lot of difference in the life actually.
Porter
What about falls, has it made a difference to that?
Patel
Since I've been using this – June, July – I didn't have any fall actually with these knees actually.
Porter
The way you said that, looks like you had to think about it then…
Patel
No, yeah, I think…
Porter
Now you think about it you suddenly realise.
Patel
Yeah exactly, I'm just surprisingly – actually I'm just thinking that in the last six months I haven't had a fall actually.
Porter
Naitik Patel, who appears very happy with his new smart knee.
Glasgow, Scotland's biggest city once had a well-deserved reputation as a leading centre for heavy industry, particularly ship building on the Clyde.  But today it's also become known for the poor health of its citizens, whose life expectancy falls well below that of people from similar cities across the UK.  A disparity that has been called the Glasgow Effect – a term coined a decade ago to describe poor outcomes and inequality across the region.
Sir Harry Burns is Professor of Global Public Health at the University of Strathclyde in Glasgow and a former Chief Medical Officer for Scotland.
Burns
Compared to Liverpool and Manchester, Glasgow, in terms of premature mortality, mortality below the age of 70, however it's defined, Glasgow has about a 30% higher premature mortality rate than these other two cities.  And, all three cities had a collapse in industry and so on, so something was different about Glasgow compared to similar cities in England.  And that provoked a huge amount of research and so on that continues to this day.
Porter
And so far, what have we managed to uncover, what do you think is behind this, I mean, startlingly discrepancy?
Burns
It's complex and I mean that in a technical sense.  We doctors were trained to think of cause and effect, diseases have a cause, if you find the cause you can maybe prevent the disease or treat it or whatever.  But what we're talking about here is a whole set of social and economic and environmental circumstances that have come together, I think, to create within people living in west central Scotland a very profound lack of the ability to hold on to wellbeing I think.  And a lot of that you can trace back to the 1950s and '60s when industrial policy and housing policy and so on, really made a lot of really significant errors for the people in this area.
Porter
What sort of errors?
Burns
Well, collapse in heavy industry and those heavy industries were never adequately replaced and cities in England, you got consumer electronics, you got car factories and so on, none of that ever took hold in west central Scotland.  The housing and planning was a disaster in Glasgow.  Traditional housing was replaced in ways that shattered communities, that broke up communities that supported each other for many, many years and people would be dislocated all over Scotland.  If you had a job, if you had skills, people were taken out to new towns and the people who didn't have jobs and skills were left behind, thereby creating even more distress for the people who lived here.
Porter
Looking at the causes of the premature mortality, what is it that's claiming Glaswegians early?
Burns
When we talk about reduced life expectancy we tend to assume that that's because of increased risk of heart disease and cancer, because that tends to be what kills most people at the end of their lives.  What colleagues at Glasgow University discovered was that the widest disparities in mortality did not occur in the 60s and 70s but instead occurred in the 20s and 30s and early 40s.  It was young people and particularly young working age people when a gap in mortality between rich and poor was at its widest.  And the causes of death in that group were predominantly drugs, alcohol, suicide, violence and accidents.  So, it wasn't things that were necessarily driven by diet and exercise, but it was socially determined causes of mortality.
Porter
So, it wasn't that the people in their 60s and 70s were necessarily dying five years early, it was that some people were dying 20, 30, 40 years early?
Burns
Yeah, and these were people who were born in the '50s and '60s.  They were born at this time of upheaval and uncertainty and increasing poverty and social dislocation and so on.  And therefore, I began to look at the drivers of this kind of adverse outcome that occur in early life and the science behind that is really very powerful.  Adverse childhood experiences, adversity in early life, leads to increase risk of substance misuse, increased risk of criminal convictions for violence and so on.  But it also, and again this is data from the north of England, it also doubles your risk of chronic ill health in later life.
Porter
It's one thing researching a complex association like this, which sounds like it's been going on for nigh on a decade now in earnest, but what can you do about it, what has been done about it?
Burns
Well not nearly enough I would argue.  As a surgeon in Glasgow I would often see patients come in with alcohol related gastrointestinal bleeding or pancreatitis or whatever and I'd say to them – unless you stop drinking you're going to die.  And their response would often be – I don't care, life's not very nice, I don't care, drink makes me feel better.  So, there was this sort of negativity.  So, to do something about it we've got to tackle that social and environmental and economic dislocation that people feel.  And that requires all the public sector to work together to help people regain a sense of purpose and meaning in life and that's not easy.
Porter
A decade on, is there any glimmer of hope there, has there been any improvement, any change?
Burns
Well, life expectancy is improving but the gap isn't really narrowing much in terms of – there's a 12-year gap in life expectancy between the most affluent 10% and the bottom 10% of males and it's slightly – it's about the same…
Porter
What about overall mortality, in terms of comparing with like cities in England?
Burns
Well yes, premature deaths – deaths under the age of 75 – the gap in deaths has reduced since about 2002.  There are improvements in terms of that death rate in early life but it's not happening nearly fast enough.
Porter
I mean looking at the 2017 figures it's still got the widest mortality – Glasgow – inequalities in western Europe.
Burns
Oh yes, absolutely.
Porter
And the lowest and most slowly improving life expectancy in western Europe.
Burns
Yes, the life expectancy figures are much more comparable with eastern Europe.  And the researchers looked at areas across Europe that had experienced the same kind of economic turn down in the '50s and'60s and still found that they were improving things better than the west of Scotland.  And again, in the areas we looked at we found that they had novel ways of supporting people and social cohesion and so on.  I believe that a lot of the town planning mistakes that were made at that time underpin this, the history of Glasgow has been about doing things to people rather than doing things with people.
Porter
How do you feel about the term itself – the Glasgow Effect?
Burns
I don't like it, it kind of implies something spooky is happening in Glasgow, there's some kind of miasma coming off the Clyde that's damaging people's health and so on.  I think that any other city that had precisely the same social and economic adversity that the west of Scotland faced in the '60s would have had the same kind of outcome.  And so, there's nothing peculiar about Glasgow it's just we've had a really, really bad dose of austerity 20, 30, 40 years before anyone else.
Porter
Professor Sir Harry Burns highlighting an issue that I suspect will be all too familiar to Glasgow GP Margaret McCartney.
McCartney
Yes, so I practise in the west end of Glasgow and I do have a foot in both camps, our practice area covers well off areas, not so well areas.  And also accounts for a lot of people who would have worked in the shipyards down in Clydeside during the 1950s and '60s.
Porter
Sir Harry Burns talked about the impact, Margaret, of de-industrialisation in Glasgow on public health but in a moment you're going to be reporting on one of the consequences of industrialisation – the asbestos induced cancer mesothelioma.  And Glasgow's got a pretty poor record here too, hasn't it?
McCartney
It certainly does.  Along with other areas in the UK that used asbestos a lot as an industrial material.  So, Liverpool, Tyneside as well, these are kind of hotspots for later mesothelioma development.  And asbestos was a highly sought-after material of its time – blue, white and brown – all used for different things because they are fantastic heat insulators, they're light, strong.  But it wasn't until the 1950s and '60s that the link between asbestos and lung cancer began to be quite firmly established.
Porter
And back in the day people just had no idea how dangerous asbestos would prove to be.
McCartney
Well certainly, the real tragedy of asbestos is that there's such a huge time lag between exposure and knowing that you've been harmed by it, developing mesothelioma, there can be gaps of 20, 30, 40, 50 years even.  So, Glasgow, for all these reasons, has developed a real specialism in looking after patients with mesothelioma.  And I went to the Queen Elizabeth Hospital in Glasgow where I first met Robert Henderson, who was there with his daughter, Louise.
Actuality
I'm just going to do your blood pressure and things.  Is this your family.
I am Louise, his daughter.
McCartney
I met Robert a couple of months ago when he'd been admitted to the Queen Elizabeth Hospital with an infection.  After retiring from 26 years in the police service he'd kept fit.  He did half marathons, he cycled and he swam.  But just over a year ago, he didn't feel well.
Henderson
I found myself being a bit breathless and my own GP, they said they thought it was just an infection I'd picked up, just go home and rest.  Then over January I wasn't getting any better and I had to go for a CT scan and it came back that there was a thickening of the lining of the pleural lining, which is a sign of asbestos.  And they started talking about mesothelioma, which I'd never heard about.  And I was like why on earth did I get that, I don't know what you're talking about.  And they said it's regarding asbestos, people that's become exposed to it.
McCartney
Robert is a patient of Dr Kevin Blyth, a respiratory consultant who runs the pleural diseases service here at the Queen Elizabeth.  He also coordinates a mesothelioma service across the west of Scotland. There're many ways, he says, that people with mesothelioma were originally exposed to asbestos.
Blyth
It's not just the classic shipyard worker.  We have people who were domestic electricians, domestic plumbers who've taken walls apart, or taken bits out of ducting to get to what they need to do and it's been unknown to them it's asbestos.  You know you hear guys, especially in the Clyde estuary, where they lived near shipyards and the dust was everywhere, it was an environmental pollutant essentially.  And you hear stories of them – the kids out the back making essentially almost like papier-mâché balls out of asbestos and throwing it around or asbestos footballs.  The dangers were not known. 
McCartney
You might have been working in a job that involved contact with asbestos 30 or 40 years ago and they wouldn't have developed the cancer until the present time.
Blyth
Yes, yes and the conversations I have with people in clinic and we'll ask patients about asbestos and quite often they will say yes, but then their next sentence will be – but that was ages ago.  That story's very common.
Henderson
I was an apprentice electrician, five years is the most I'd have been exposed to anything and they say that it doesn't take – it's not a time factor, it's just where you were and the asbestos fibres that obviously I breathed in.
Louise
What age would you have been then?
Henderson
Oh, between say 16 and 21.
McCartney
And if you don't mind me asking – what age are you now Mr Henderson?
Henderson
Oh, my goodness, 68.
McCartney
Okay, so it was a long time ago in other words.
Henderson
It was a long, long time ago yeah.
McCartney
A long time indeed.  More than 50 years since he could have been exposed to asbestos fibres. I ask Kevin whether there are cases of mesothelioma where there are no known exposures to inhaling the fibres.
Blyth
Eighty percent of our patients will describe an exposure episode but there are patients in whom there is no exposure history and particularly it's women – spouses, mothers – the classic is the wife who may have washed her husband's clothes or occasionally her son's clothes – overalls from work – and she will have developed mesothelioma from that exposure.
McCartney
And were you aware when you were a young apprentice, working as an electrician, were you aware of asbestos then, had you even heard of it?
Henderson
No one at that time had any idea.  I didn't even know we worked with asbestos.
Blyth
Mesothelioma affects the lining of the lungs, so it's not a lung disease as such.  So, the asbestos fibres have essentially been inhaled, they have then penetrated the surface, the outside surface of the lung and they've got into the pleural space, which is a very narrow membrane that surrounds the lung and the inside of the ribcage, that essentially lubricates the lung when we breathe and the fibres get into that space and they set up this chronic inflammatory process that eventually ends in a cancer.
McCartney
Like Robert, most patients with mesothelioma first notice breathlessness and that's because of this build-up of fluid between the lung and the ribcage.  But diagnosis is tricky, not just because the pleural space is hard to reach.
Blyth
The fluid samples will quite often not definitely show there are mesothelioma cancer cells.  And so, what you need to be able to do is to get into the space with a telescope, visualise the lining of the space and take biopsies to prove what's going on.
McNicol
I'm Boyd McNicol.  I've got mesothelioma and it came as a bit of a blow because a very serious and life changing diagnosis that I got.
McCartney
Boyd's come in for a check-up with his wife Helen. He was diagnosed with mesothelioma almost 18 months ago.  By the time Boyd came to this clinic he had a tiny capacity left in his lungs, which were full of fluid.  A pleural drain was fitted.
McNicol
Now the fluid comes out by a little kit that arrives.  And my good lady wife, Helen here, she hooks me up and tucks me away again when it's finish.
Helen
I assist very ably, very regularly, it's very routine.
McNicol
I would describe it as a pit stop.
McCartney
In his 20s as a young art teacher, Boyd couldn't have known that the very fabric of the school building in the east end of Glasgow was full of asbestos.
McNicol
There was a wee flight of stairs as you came in the door, decorative kind of aertex finish, and the tall ones would jump up and give this a punch.  There was powdery stuff coming down out of that.
McCartney
And that was asbestos.
McNicol
I thought it was just aertex.
McCartney
So, you were working in a school and there was a hole in the roof effectively.
McNicol
There was a hole in the roof.
McCartney
And there was powder coming down from it and that was kind of activated by kids playing in it and things as well.
McNicol
Oh, the headmaster made an announcement to the children – don't touch it – and of course you can't do that with school kids, it became a game after that, they jumped higher, they punched more.
McCartney
Boyd's doing really well with his chest drain.  He's not in pain, he's getting fitter again and he an even can run for a bus.  But his was a relatively early diagnosis.  Survival rates for mesothelioma haven't improved much for years.  The standard treatment for mesothelioma is chemotherapy, which works for some patients but Kevin Blyth would be the first to admit not nearly good enough.
Blyth
All of us who work in mesothelioma accept that the outcomes from chemotherapy are not what we want.  I think we should be offering patients access to a clinical trial of something which has got a good chance of working better than chemotherapy.  And so, that's what we try and do.  Trials are not for everyone but we need to get to a point where we can cure mesothelioma.
Henderson
I was told there was no cure.  They didn't know of anything just now that could cure it.  But you've got to keep on hoping that there's something down the line.  There's a cure somewhere.
McCartney
In terms of where we are with mesothelioma cases, we've got this time lag period, have we reached the peak yet do you think or is there more to come?
Blyth
Well I think the disease is going to be around in the UK for many decades to come.  So, we probably have or are approaching the peak in the UK but the tail off is going to be relatively slow and so we need to have services and care for patients over the next few decades that reflect that.
McNicol
I'm not sad at all actually, I'm quite enjoying myself at the moment.  But don't let your listeners think that I'm flippant about it in any way.  Don't think for a minute that I'm brave, nothing brave about getting told something like this, bloody awful and I'm as scared as the next guy.
Porter
A candid Boyd McNicol.
We also heard from Robert Henderson who was having treatment for his mesothelioma and I am sad to report that he passed away earlier this month.
Margaret McCartney was talking to Dr Kevin Blyth and there are more details on mesothelioma on our website.  Where you can also listen to a longer version of Margaret's report on our weekly podcast.
Just time to tell you about next week when we investigate progress made in efforts to reduce the number of hospital patients dying from blood clots.  Has the pendulum now swung too far in the opposite direction?
ENDS