Main content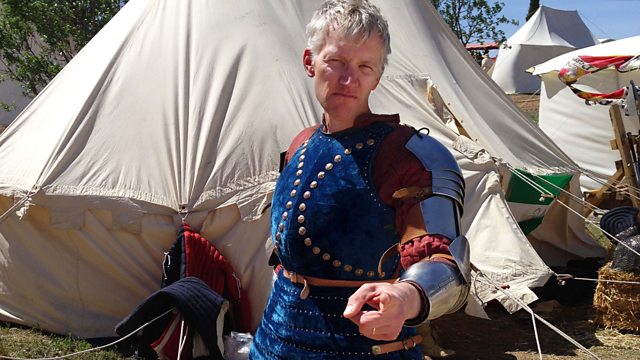 Rage Against The Machine
Helen Castor and her guests look back to 1830 and the late 1940s and the historical forerunners of two of today's most pressing issues - housing and technological change.
Helen Castor and her guests take us back to moments in the past when social and economic change conspired to produce the historical forerunners of two of today's most pressing issues - technological change and housing.
Tom Holland visits a fruit-packing factory in Kent where, today, much of the work is done by robots. Their introduction hasn't threatened any jobs yet but, half an hour away, are the villages where, in 1830, rural farmworkers raged against new threshing machines they feared would take away much-needed work in the winter months. Professor Carl Griffin from the University of Sussex explains how the mythical Captain Swing shook the government of the day and terrified landowners in a series of machine-wrecking riots that swept South East England, Wiltshire and East Anglia.
Britain's housing issues have kick-started a boom in a type of home that came to the rescue in the dark days after World War Two, when prefabs offered accommodation for those who were bombed or living in slums. Thanks to a certain Swedish company, we all know about flat-packed furniture but, back in the late 1940s, it was Swedish flat-packed houses that were causing a stir. Architectural writer Jonathan Glancey gives us the low-down on a house that changed lives and is, in some places, still standing.
Producer: Nick Patrick
A Pier production for BBC Radio 4.