Main content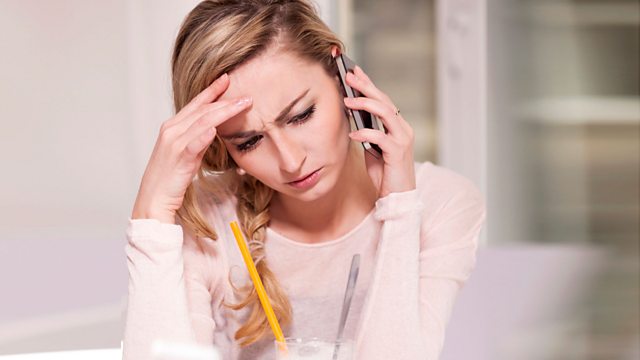 Too smart to be scammed; Try before you buy online
Are you smart enough to avoid being scammed? How to help children appreciate where their food comes from. And paying for online shopping with a new 'try before you buy' scheme.
Are you smart enough to avoid becoming a victim of fraud? New figures out today suggest that people in the UK are dangerously over-confident in their ability to avoid scams. In a survey, eighty per cent of people felt they would spot a scam in time to avoid losing their money. But in an online quiz about fraud, only nine per cent of people got full marks. We know from official government figures, that half of all crime in the UK is fraud. So it sounds like we may not be as clever as we think. We examine if Britain's banks could do more to help tackle fraud and hear from a leading criminal psychologist who himself became a victim of fraud.
We have all seen those news reports about how children have little idea where their food comes from. Surveys suggest that surprising numbers of youngsters believe that cheese comes from plants and even that fish fingers come from pigs or chicken! It's a source of concern to the farming industry and some have suggested that food production should be made part of the national curriculum. We visit a nursery in East Yorkshire which is based on a real working farm, where children see at first hand where their food comes from.
A new payment system for online shopping allows people to "try before they buy". It means you can defer paying for clothes until they've arrived, you've tried them on and confirmed that you're happy with them. It can help retailers to boost business, as shoppers are more likely to order goods if they haven't fully committed to paying for them. But You & Yours has heard that the system has left some people vulnerable to fraud. The company behind the scheme says it's very good at checking if orders are legitimate and always refunds customers who were charged unfairly.
Producer: Jonathan Hallewell
Presenter: Winifred Robinson.
Last on
Chapters
Too Smart To Be Scammed?

Are you clever enough to avoid falling victim to fraud?

Duration: 07:26

Re-Using Plastic

With concern over environmental impact, what's the future of plastic recycling?

Duration: 05:06

Amazon

Sales figures suggest we love using Amazon, but is it now growing too big?

Duration: 06:04

Subscription Trap

The companies that take your silence as permission to take your money

Duration: 06:19

Farm Learning

What is the best way to help children appreciate where their food comes from?

Duration: 06:52

Klarna

The Payment System for Online Shopping that allows you to try before you buy

Duration: 05:58

Broadcast