Main content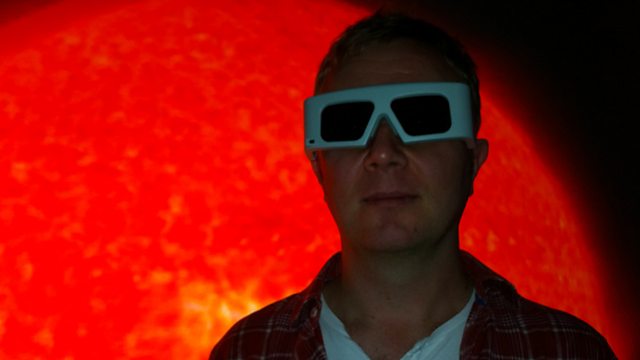 Game vision
Adam Walton previews the Global Game Jam at its North Wales hub in Wrexham Glyndwr University and discusses the video-gaming phenomenon.
Last on
Design your own world
Adam Walton discusses video games with students and staff at Wrexham Glyndwr University, which will also be one of the centres for the Global Game Jam, which sets a challenge to create new games in 48 hours.

Adam hears about how technologies such as motion capture and virtual reality are being used to create video games, as he joins senior lecturer Richard Hebblewhite and students at Wrexham Glyndwr University's "Play Space" designed to stimulate creativity.

Wrexham will be playing host to gamers taking part in this year's Global Game Jam, which will be held in hundreds of locations around the world. Each year a theme is set and games have to be designed and created in just 48 hours.

We also meet Steve Jarvis who runs the "Game Art" course at Glyndwr where skills such as 3D sculpting and concept art for games can be studied with a view to working in the games industry.

Adam chats to Chris Payne, who after years working for large video games companies, has set up a small studio in North Wales called Quantum Soup to develop an innovative game called "Talesinger" which has music and Welsh legend at its heart.



Broadcasts