Main content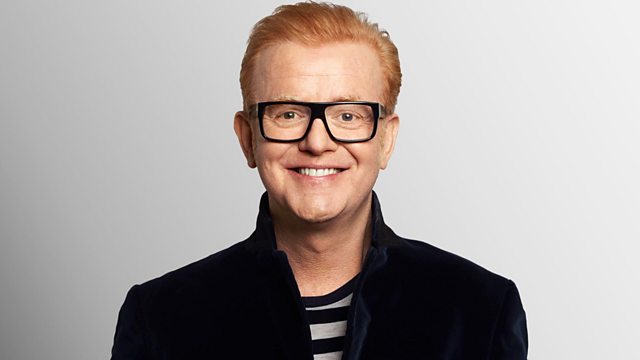 Sir Winston Churchill's Granddaughters and Board Games
Chris is joined by Sir Winston Churchill's granddaughters Celia Sandys and Emma Soames and explores classic board games with Dicky Deurden from Chance & Counters cafe in Bristol.
Chris is joined by Sir Winston Churchill's granddaughters Celia Sandys and Emma Soames. He finds out what they think of Gary Oldman in The Darkest Hour and what their famous grandfather meant to them. We explore classic board games like Battleship, KerPlunk and Scrabble with Dicky Deurden who is the Head of Games at Chance & Counters cafe, a board game cafe in Bristol which has over 800 games! Vassos is joined in the Sports Locker by boxer Lawrence Okolie. Senior Rabbi Julia Neuberger is back with Tuesday's Pause For Thought.
Last on
Clips

Music Played
Barry White

You're the First, the Last, My Everything

Barry White - The Collection.
Mercury.

Toto

Spanish Sea

40 Trips Around The Sun.
Sony Legacy.

Tom Petty

Free Fallin'

Tom Petty - Full Moon Fever.
MCA.

The Banana Splits

The Tra La La Song (One Banana, Two Banana)

Television's Greatest Hits Vol. 5: In Living Color (Various Artists).
TVT Records.

Sister Sledge

Lost In Music

Disco Inferno (Various Artists).
East West.
9.

Tom Speight

Waiting

(CD Single).
Kobalt.
001.

Santana

Smooth (feat. Rob Thomas)

Frank Sinatra

That's Life

My Way - The Best Of Frank Sinatra.
Reprise.

Catherine McGrath

Talk Of This Town

(CD Single).
Warner Bros.
1.

Boston

More Than A Feeling

Rock Of America (Various Artists).
Trax Label.

Gregory Porter

Liquid Spirit

Liquid Spirit.
Decca.
001.

The Boo Radleys

Wake Up Boo!

Various Artists - Untitled.
Global Records & Tapes.

Bruno Mars

Finesse (Remix) (feat. Cardi B)

Coldplay

Viva La Vida

Viva La Vida Or Death & All His Friends.
Parlophone.
1.

Prince

&

The Revolution

Let's Go Crazy

The Adventures

Broken Land

The Sea Of Love (Expanded Edition).
Cherry Red Records.

Bobby Brown

Two Can Play That Game

Now 30 (Various Artists).
Now.

Journey

Don't Stop Believin'

Rock Of America (Various Artists).
Trax Label.

Orange Juice

Rip It Up

Rip It Up (Various Artists).
EMI.

Hoseah Partsch

Paper Planes

The Who

My Generation

The Who Hits 50! (Deluxe Edition).
Polydor.
004.
Pause for Thought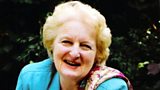 From Julia Neuberger, Senior Rabbi at the west London Synagogue:
My colleague Jonathan has written a book about all the things he has learned from his dog. which has really touched a nerve. So my congregation is organising a book launch, with both Jonathan and his dog, Mitzpah, there. One of the organisers suggested we invited people to bring their dogs too! I was mildly nervous of this. How would we stop them fighting? Or marking out their territory  so that our synagogue hall would smell, and need a massive clean up? So I discussed it with Jonathan, who ruled it out for just those reasons. Yet some churches hold pets' services, and manage, and we also know, with an epidemic of loneliness sweeping the country, that a dog can be a man's- or a woman's- best friend.
So, though sadly we won't invite the dogs, it's got me thinking. In a society where increasingly people live alone, where people often speak to no-one for days on end, the faithful companions, dogs and cats, become hugely important. It's not so much what they teach us, though that will no doubt be a great deal. It is what we learn about our human need for touch and companionship from those animals, and how we can rethink the lack of touch in human encounters. Dying people often say they find a hand held or a back stroked the most comforting, the best of care. Yet we restrict how much health professionals touch their patients. Older people touch and stroke their dogs and cats, yet sadly for obvious health reasons, they cannot take them into hospital. Bible stories are full of human touching, for vows, for comfort, and in reconciliation, like Jacob and Esau embracing after a long enmity. We human beings, like our cats and dogs, are animals. We need to touch each other – appropriately of course! And touch removes loneliness, at least in the short term. So there's much to learn from those Biblical brothers- and we should probably do more hugging, more hand holding, but, these days, only with consent!   
Broadcast