Main content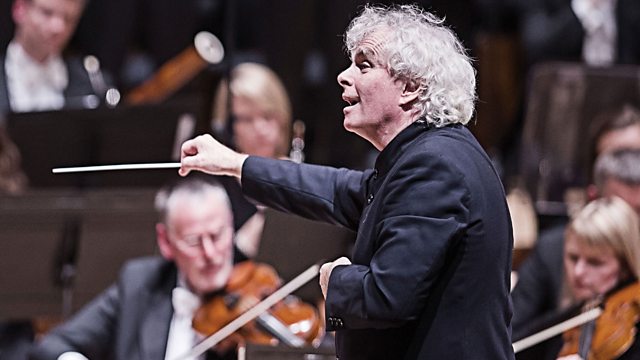 Simon Rattle and the LSO in Berg, Janacek and Bartok
Simon Rattle conducts the London Symphony Orchestra in late works by Janacek, Elliott Carter, Berg and after the interval Bartok's Concerto for Orchestra.
Rattle: Twentieth Century Masters.
In tonight's concert, recorded on Sunday at London's Barbican Hall, Simon Rattle conducts late works from four composers which show that even on the brink of death, they were still capable of vital, even surprising, bursts of creativity, not least from the 103-year-old Elliott Carter.
Presented by Martin Handley.
Janácek: Overture to 'From the House of the Dead'
Carter: Instances
Berg: Violin Concerto
c. 8.05pm
Interval Music: Olli Mustonen plays the three final Interludes, Fugues and the Postludium from Hindemith's Ludus Tonalis written, like Bartok's Concerto for Orchestra, in America in 1943.
c. 8.25pm
Bartók: Concerto for Orchestra
Isabelle Faust (violin)
London Symphony Orchestra
Sir Simon Rattle (conductor).
Featured in...
We broadcast more live and specially-recorded concerts and opera than any other station.