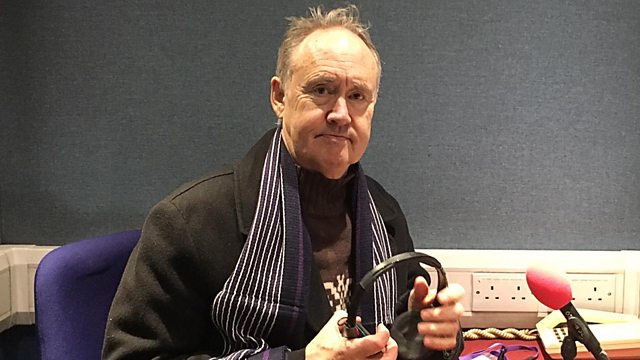 Nigel Planer
Mark and Stuart talk to comedian, actor and former 'Young One' Nigel Planer about the 1980s TV hits 'Comic Strip Presents' and spoof heavy metal band 'Bad News'. Known for his role as Neil in BBC comedy 'The Young Ones', Nigel - alongside his Young Ones colleagues Rik Mayall and Ade Edmondson - created the comedy band 'Bad News' for the TV series 'Comic Strip Presents' and released a number of albums and singles, produced by Brian May.
Also on the show... The Chain - YOU get to suggest the next track, connected any way you like to the one before it - and Tea Time Theme Time, the end-of-show tracks linked to one another BUT HOW? It's up to you to get in touch and guess the connection
Plus a daily gathering of Music News to pop into your audio vases, and a smattering of all the latest records gathered by Mark and Stuart too.
Last on