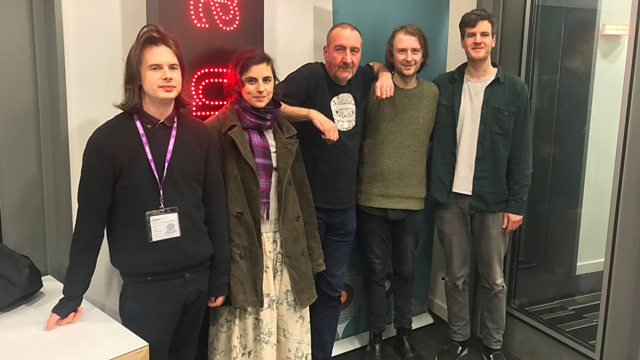 Spinning Coin
Marc brings you hand built radio at a bargain price with Glaswegian 5 piece Spinning Coin live in session and classic BBC session tracks from Laura Gibson, Belle & Sebastian, the Move and Jonathan Richman .
Spinning Con return for their second visit to the Riley studio, the first being back in April 2016. Since then they've released their debut album, the Edwyn Collins produced Permo, and toured with the likes of Real Estate, Girl Ray and Dinosaur Jr,. Now they prepare for their own headline dates by playing in front of a specially invited audience of one (Mr M Riley)
Plus Marc and Rob Hughes A-Z of Psyche reaches J for the Jefferson Airplane, Johns Children, Janis Joplin and possibly even jazz.
Last on