Main content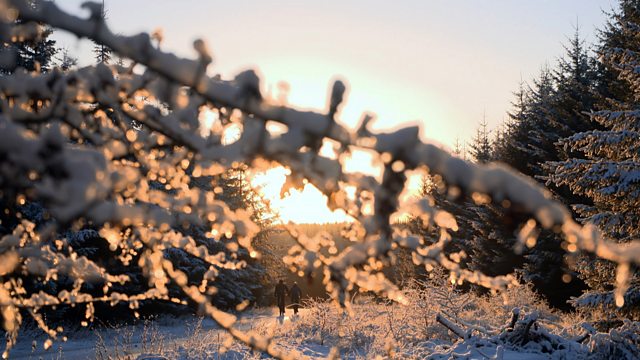 Ribble Valley
Matt Baker is in the Gisburn Forest and meets the people who make the most of what nature has to offer here. Anita Rani is on a farm which is looking to the future.
Countryfile explores the Ribble Valley. Matt Baker is in the stunning Gisburn Forest where he discovers these wild woods at dawn. He also meets those, on two wheels and four, that make the most of nature's playground here. Anita Rani is on a farm with its roots in the past, but which is looking to the future. She meets the refugees who are discovering farming in the snow. And Adam Henson meets the stallions playing a special part in securing the future of rare breeds. Tom Heap looks into an argument between gun owners and doctors over new Home Office rules on gun licensing that have left many people confused and angry.
Dawn Wildlife Safari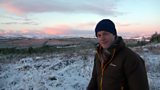 Gisburn Forest covers more than 1200 hectares and is the largest in Lancashire, with many species of wildlife calling it their home. Matt Baker heads out into the forest at first light on a dawn wildlife safari in search of Sika Deer. He joins James Upson, Wildlife Manager of Northern England, as they trek as quietly as possible through deep forest to try and get a glimpse of this elusive creature. But will they spot one…?
Gazegill Farm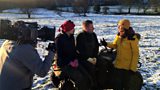 Gazegill Farm in the Ribble Valley has been in the same family for five hundred years. Emma and Ian are the current owners and now they're looking to the future and the many ways they could expand and diversify. Anita joins Emma who introduces her to her 75 grass-fed Shorthorn cows which Emma looks after singlehandedly, milking them twice a day. Anita tries her hand at milking learning about the cleanliness needed when producing raw milk. Ian introduces Anita to his male calves, which are being reared for Rose Veal. 
Gun Licensing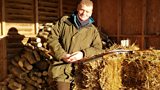 Tom Heap looks into an argument that has broken out between gun owners and doctors over licensing. Guidelines published by the Home Office require GPs to check that people have no medical reason why they shouldn't hold a license, but some doctors are charging for this while others are doing it for free. Now the Countryside Alliance has advised its members not to pay, until the row has been resolved. The result is chaos and confusion and a big back log of licenses.
Off Road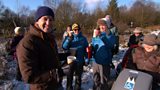 Matt continues his journey through Gisburn Forest and meets Martin Colledge the Bowland Area manager for the forestry Commission. With Leeds, Bradford and Manchester on the doorstep, Gisburn Forest offers fresh air and an escape. Matt joins a group of ramblers using 4x4 mobility scooters  and discovers that the tracks through the forest have been adapted to suit all abilities and  offers easy access routes for disabled rambling groups across Lancashire.
Agricultural Art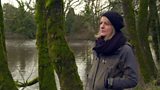 Kate Eveson is a textile artist who grew up on a farm in the heart of the Ribble Valley. Through her childhood she developed a love of the countryside, in particular sheep. Her parents, both photographers gave her a camera and her love of agricultural art was born. Kate uses her photographs to help create sculpturally inspired, painted textiles based on sheep. We join Kate high up on the hills of her local farm where she gets her inspiration and then back in her studio we see her bring them to life using sewing and painting.
A Day Out at Gazegill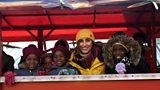 Anita is at Gazegill Farm where they're opening their doors to refugees from the surrounding area offering a chance for children to learn and connect with all aspects of the farm. Anita meets Lee Holmes from the Country Trust, the organisation is responsible for getting disadvantaged young children from all backgrounds onto farms. Anita joins Lee in welcoming a group of refugee families as they get up close and personal with the resident piglets and other farm animals. 
Horse Genes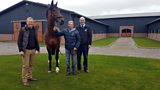 Adam's in Staffordshire visiting a stud farm with a difference. He's meeting Olympic gold medal winning duo Big Star and his rider Nick Skelton and finding out that the technology being used to  help shape the next generation of elite show jumping horses is also invaluable when it comes to preserving the genetic lines of some of the countries rarest equine breeds. 
Mountain Bike Trails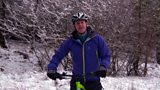 Gisburn Forest is well known for its mountain biking trails and people travel from miles around to experience the stunning landscape. Matt Baker takes to two wheels with trail guide Anthony Laycy as they grit their teeth and glide down the steep trails.  Matt discovers how they maintain these trails and meets a group of volunteers and fellow mountain bikers to see what's involved in keeping the trails up and running for everyone to enjoy them. 
Credits
| Role | Contributor |
| --- | --- |
| Presenter | Matt Baker |
| Presenter | Anita Rani |
| Presenter | Adam Henson |
| Presenter | Tom Heap |
| Executive Producer | William Lyons |
| Series Producer | Joanna Brame |