Main content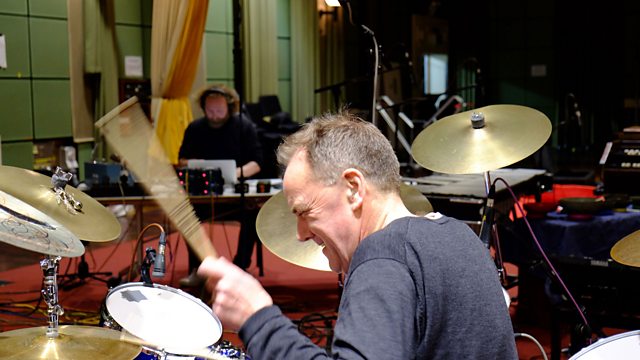 Late Junction Collaboration Session: Man vs Machine - Charles Hayward and Zamyatin
Nick Luscombe presents a 'man vs machine' collaboration session featuring drummer Charles Hayward and interactive improvising software Zamyatin.
A 'man versus machine' collaboration session exploring the relationship between technology and creativity. Can we create a digital version of the ideal Late Junction collaborator using computer code alone? We find out whether a piece of software, with parameters designed specifically for the show, can hold its own improvising alongside one of the leading left-field musicians of the last 50 years, drummer Charles Hayward, an artist who is known for collaborating with musicians from across the musical spectrum.
The interactive software Zamyatin has been developed by the musician Ollie Bown, and is inspired by cybernetics and complex systems science. It's at the forefront of automated improvisation in music, meaning it can respond to the music it hears in a flexible, unpredictable way.
We put Zamyatin and Hayward head-to-monitor in the BBC's Maida Vale studios, turn the mics on and see what comes out.
Nick Luscombe's tracks tonight include a classic human/technology duet from the 1970s - Stephanos Vassiliadis's 'En Pyri' for double bass and 8-track - while Haco's sounds of chimes and running water transport us far away from studios and machines.
Produced by Chris Elcombe for Reduced Listening.
Last on

Broadcast