Main content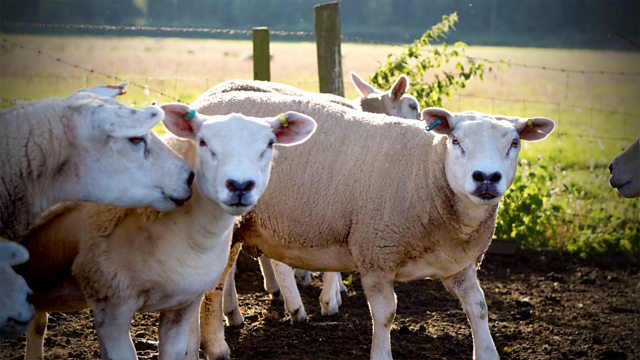 19/01/2018
There's a shock in store for Jennifer, and Toby stands his ground.
Noluthando wakes up in hospital with Kate at her bedside. She feels awful, but the doctors say she should be fine. All she remembers is Kate talking to her. Kate apologises for being a terrible mother. She finally appreciates how selfish she's been. They return to Home Farm reconciled. Kate's going to join her in South Africa. Now that Phoebe's settled at university Nolly and Sipho are her priority.
Toby screws up his courage to ask David for an extension on the Hollowtree lease. Afterwards he tells Pip about how terrifying David was but Toby stood his ground, and pointed out that Brookfield would benefit from the rent. Besides, he's decided to be a part of the baby's life, and that means continuing the gin business. Pip's impressed that the managed to get a six month extension. But she'll only let him be a part of the baby's life if he's completely committed. That's what Toby has decided he wants.
Brian receives alarming news from the Environment Agency. Many years ago Brian allowed some builders' waste to be dumped on his land. This is the source of the toxic chemicals in the Am. Specialist contractors will need to be brought in to remove the source of contamination. If Home Farm is found to liable they might have to pay millions in costs.
Credits
| Role | Contributor |
| --- | --- |
| Writer | Gillian Richmond |
| Director | Alison Hindell |
| Series Editor | Huw Kennair-Jones |
| Pip Archer | Daisy Badger |
| Kenton Archer | Richard Attlee |
| Pat Archer | Patricia Gallimore |
| Tom Archer | William Troughton |
| Brian Aldridge | Charles Collingwood |
| Jennifer Aldridge | Angela Piper |
| Lilian Bellamy | Sunny Ormonde |
| Susan Carter | Charlotte Martin |
| Ian Craig | Stephen Kennedy |
| Justin Elliott | Simon Williams |
| Rex Fairbrother | Nick Barber |
| Toby Fairbrother | Rhys Bevan |
| Shula Hebden Lloyd | Judy Bennett |
| Adam Macy | Andrew Wincott |
| Kate Madikane | Perdita Avery |
| Noluthando Madikane | Mogali Masuku |
| Kirsty Miller | Annabelle Dowler |
| Freddie Pargetter | Toby Laurence |
| Roy Tucker | Ian Pepperell |
| Lexi Viktorova | Ania Sowinski |
| Peggy Woolley | June Spencer |
Countryside Insights from The Archers