Main content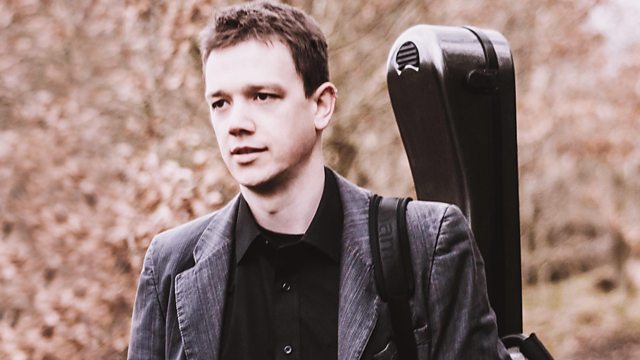 Lucerne Festival 2017: Riccardo Chailly conducts Strauss
Tom McKinney presents highlights from the 2017 Lucerne Festival, featuring Riccardo Chailly conducting the Lucerne Festival Orchestra in orchestral favourites by Richard Strauss.
Tom McKinney presents a week of orchestral highlights from the 2017 Lucerne Festival. He launches the series with the Festival's opening concert, an all-Richard Strauss programme played by the all-star Lucerne Festival Orchestra. Plus 20th and 21st century music played by the stars-to-be of the Lucerne Festival Academy.
2pm
Richard Strauss: Also sprach Zarathustra; Tod und Verklärung; Till Eulenspiegels lustige Streiche
Lucerne Festival Orchestra
Conductor Riccardo Chailly
3.25pm
Lisa Streich: Segel (world premiere)
Lucerne Festival Academy Orchestra
Conductor Gregor A. Mayrhofer
3.40pm
Debussy, orch. Koechlin: Khamma
Koechlin: Les Bandar-log
Lucerne Festival Academy Orchestra
Conductor Heinz Holliger
4.30pm
Ligeti: Violin Concerto
Patricia Kopatchinskaja (violin)
Lucerne Festival Academy Ensemble
Director Matthias Pintscher
Lakes, mountains and some of the world's best music-making: the Lucerne Festival takes place every August and September in the state-of-the-art concert halls of the Culture and Congress Centre on the banks of stunning Lake Lucerne, with its jaw-dropping Alpine backdrop. n Afternoon Concert this week Tom McKinney presents highlights from the 2017 festival - beginning and ending with concerts by the remarkable Lucerne Festival Orchestra, founded by the late Claudio Abbado in 2013, and formed anew every summer by leading international orchestral and chamber musicians. The orchestra's current music director Riccardo Chailly conducts programmes focusing on music from the turn of the 20th century by two very different precocious young composers: the German Richard Strauss and the Russian Igor Stravinsky. We'll also hear concerts by visiting orchestras - the Chamber Orchestra of Europe and conductor Bernard Haitink on Wednesday and the UK's own City of Birmingham Symphony Orchestra with their Music Director Mirga Grazinyte-Tyla on Tuesday - and on Friday flautist James Galway joins the festival's long-time resident chamber orchestra, the Lucerne Festival Strings. Plus throughout the week Tom also features the 130 highly gifted young players of the Lucerne Festival Academy, who come from all over the world to study and perform music of the 20th century and our own day.
We stay in Switzerland for Opera Matinee on Thursday, with a Geneva production of Rossini's comedy The Barber of Seville, conducted by Jonathan Nott - the second of a trilogy of Rossini operas on Radio 3 this January. Opera on 3 on 6 January featured the Royal Opera's production of his tragedy Semiramide, starring Joyce DiDonato (now available on the Radio 3 website), and Opera Matinee next Thursday (25 January) is his rarely heard Biblical drama Moses in Egypt.